Les boîtes quitteront mon atelier à partir du 20 novembre.
Hand painted sunflower design dark blue steel insulating glass
Hurry, only 2 items left in stock!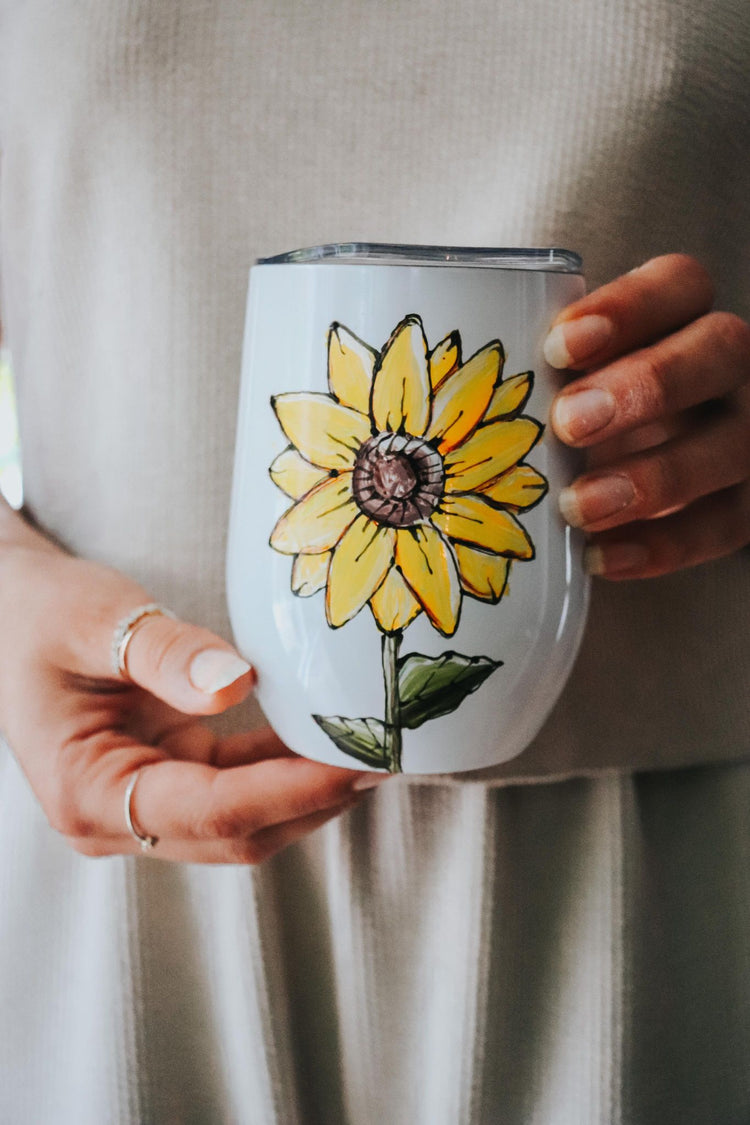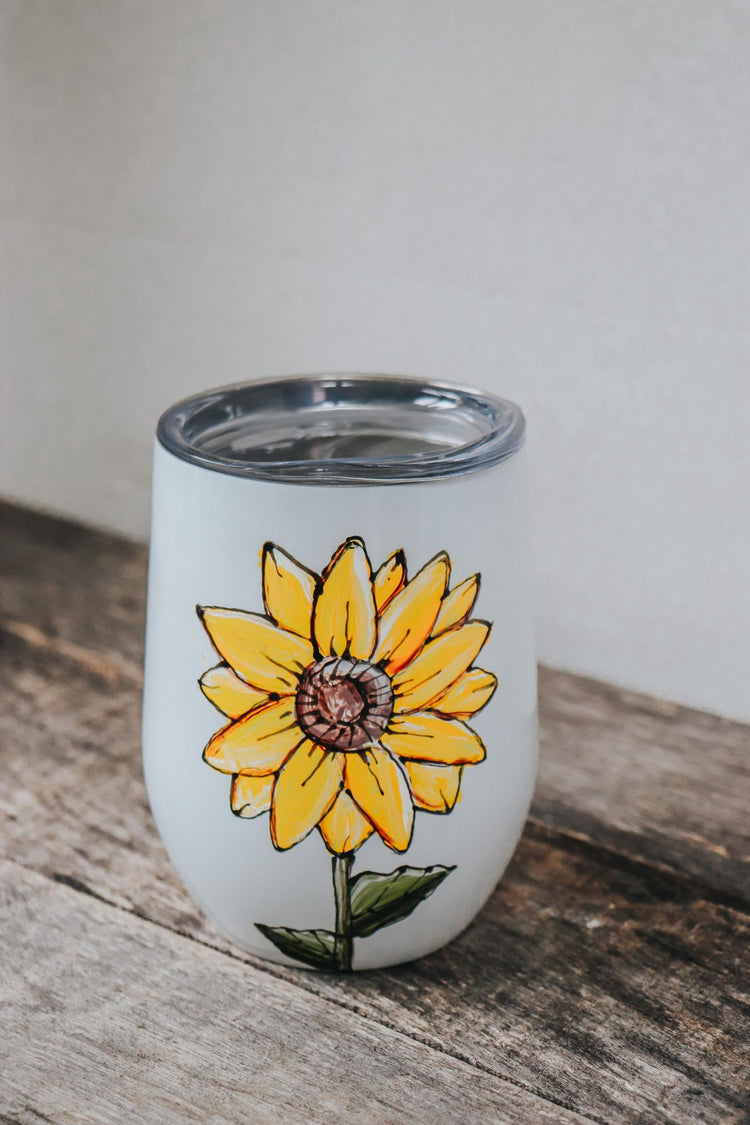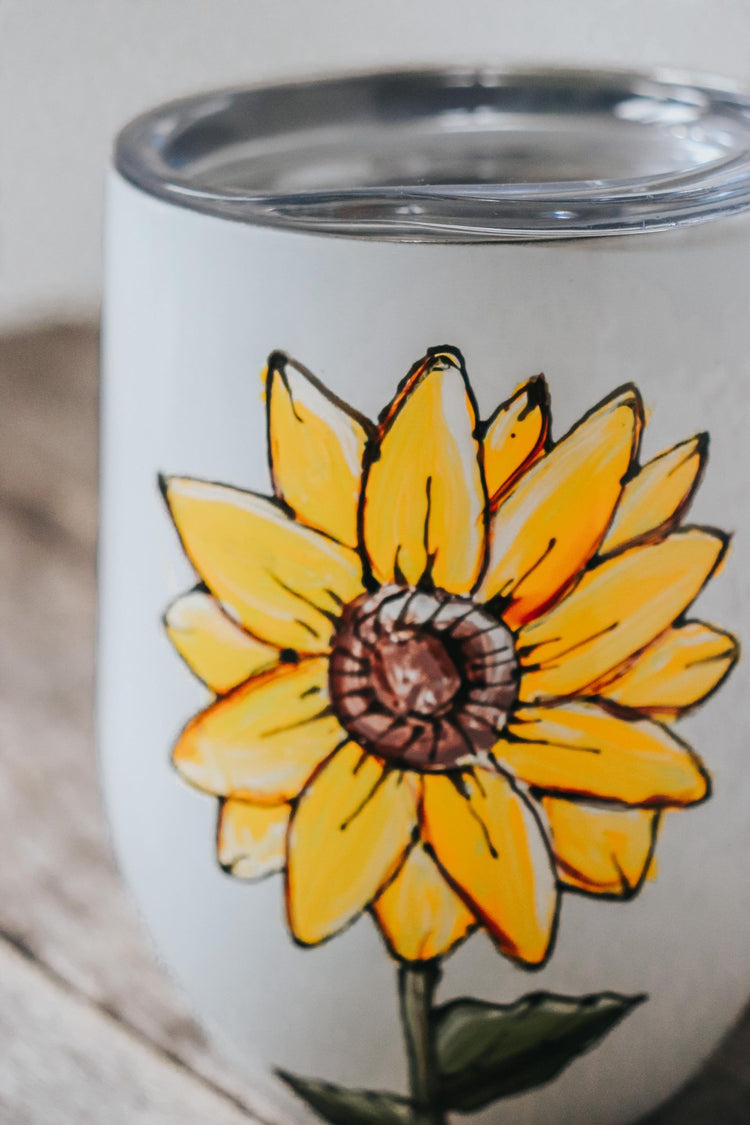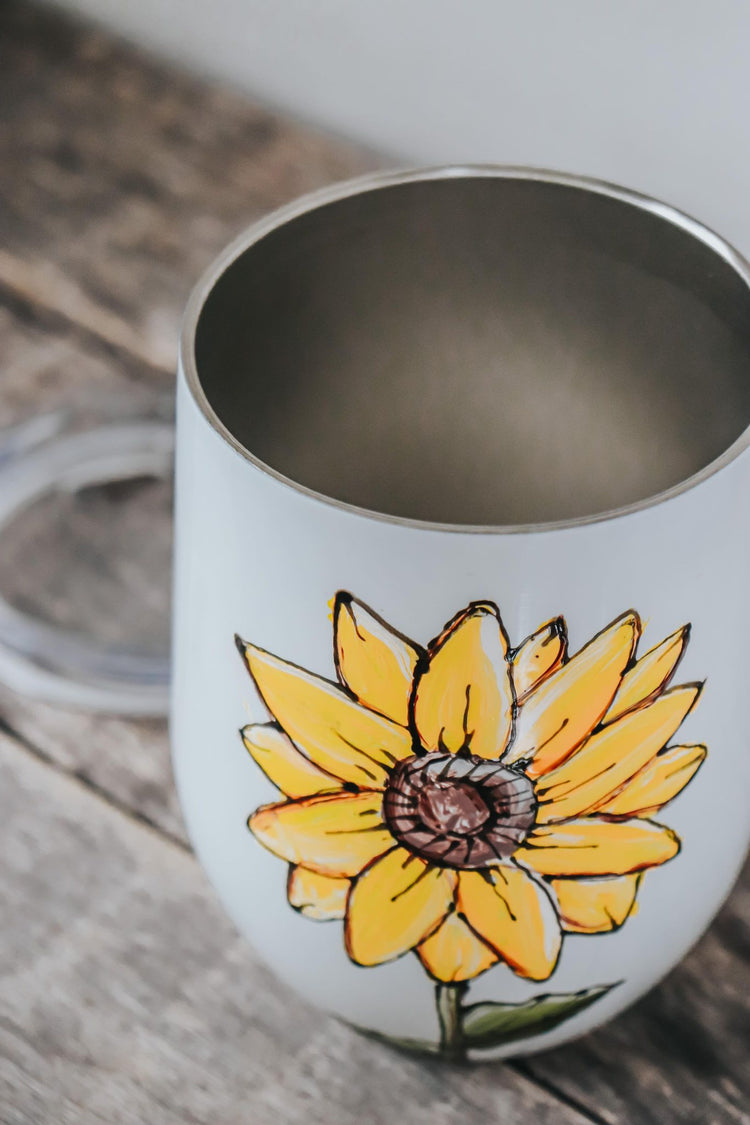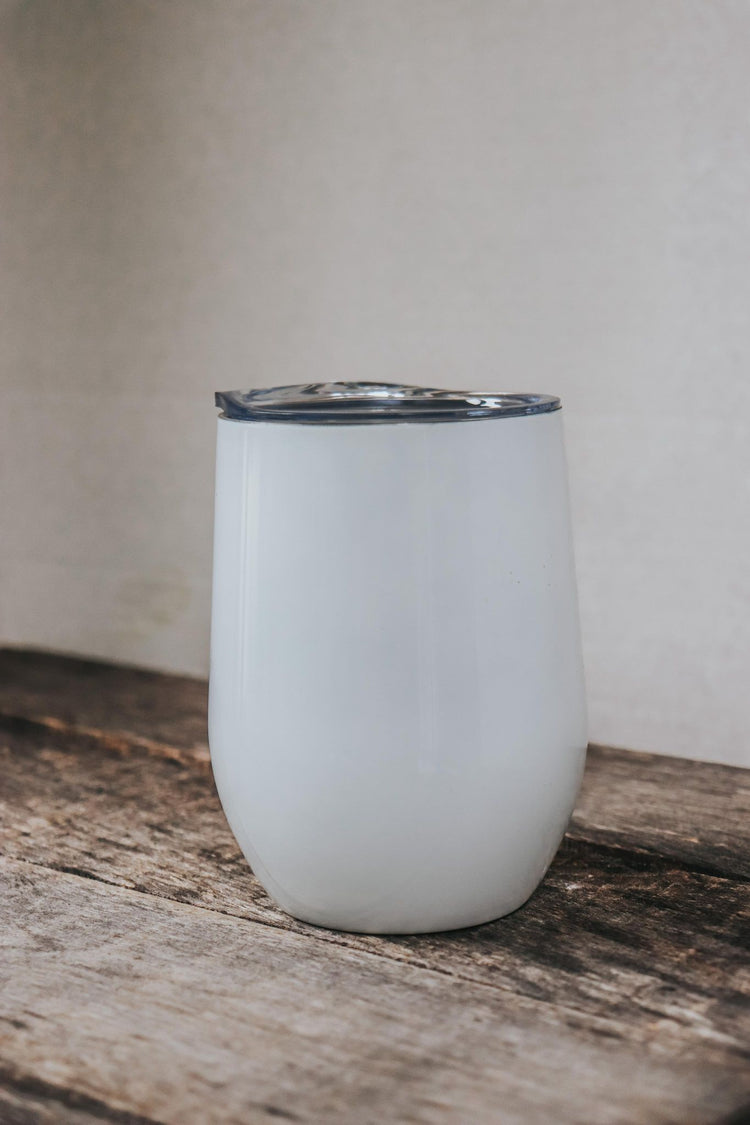 Details
Hand-painted insulated glass by Pero, navy color with lid Size 12 oz or 355 ml.
Sunflower collection.
Made of stainless steel, this glass is insulating thanks to its double vacuum wall, does not create condensation and keeps the temperature of your coffee, tea, beer, wine, sangria or fruity cocktail.
You won't feel the cold or the heat when you touch these glasses.
I tested them with all hot and cold options!
A must for camping, outdoor, picnics, pool and patio dinners.
A unique and much appreciated gift. It is possible to add a text on the back.
Delivery delay

All ready-to-ship orders will be prepared within 1 to 3 business days.

Personalized orders with an addition of text, on the other hand, will leave my workshop between 2 and 5 working days.