Les boîtes quitteront mon atelier à partir du 20 novembre.
Carafe d'eau en verre design oiseau cardinal | art de la table
Hurry, only 1 item left in stock!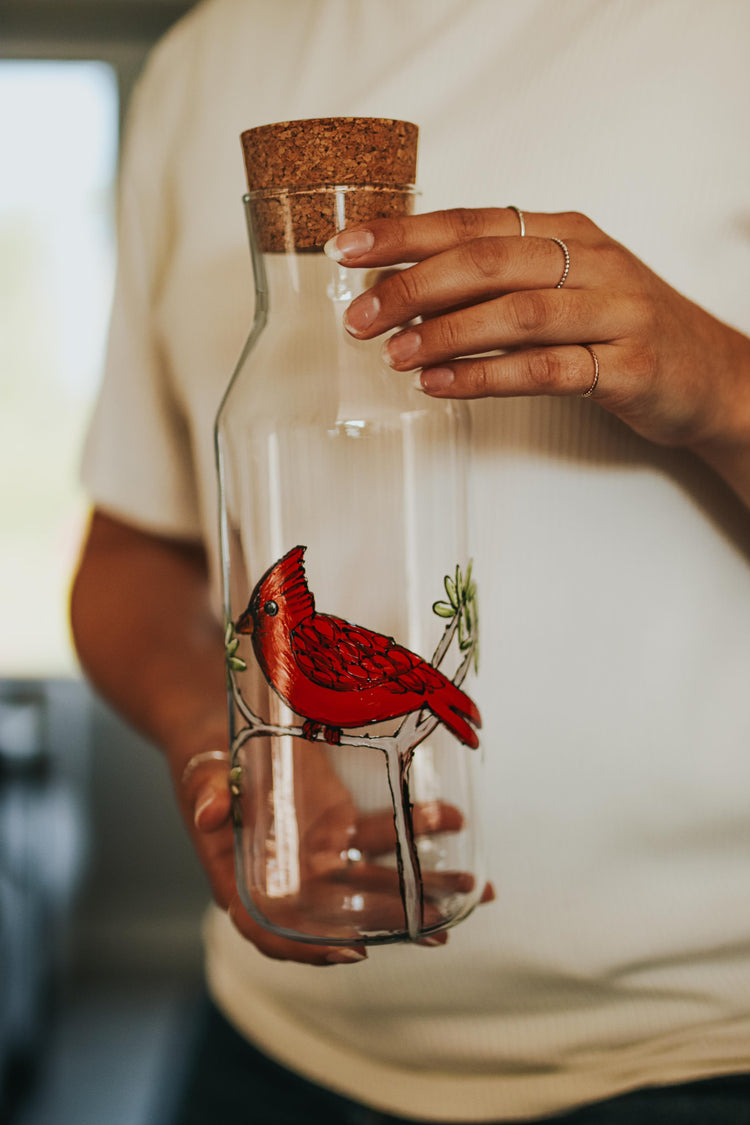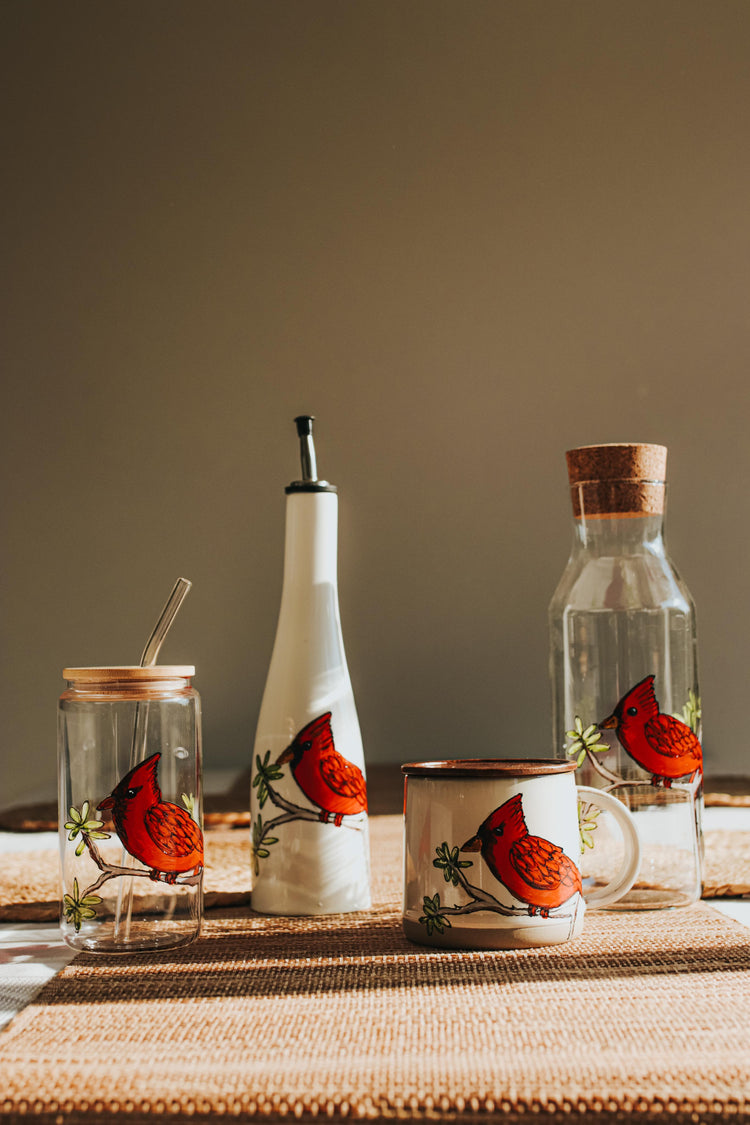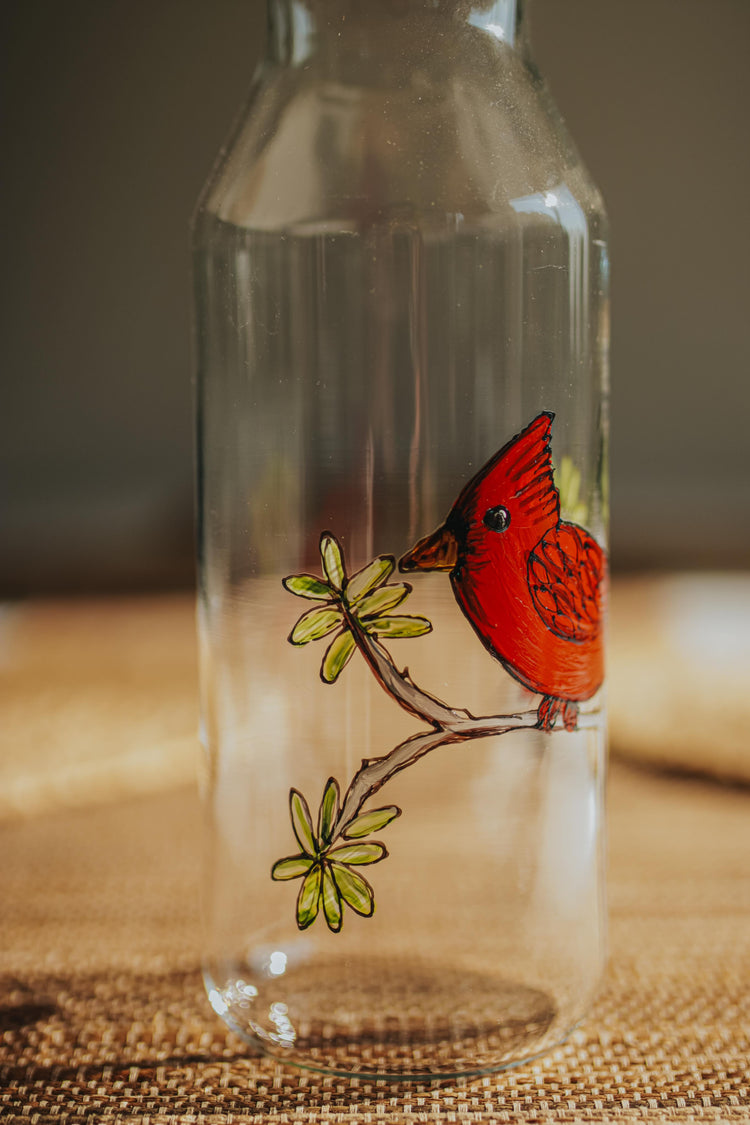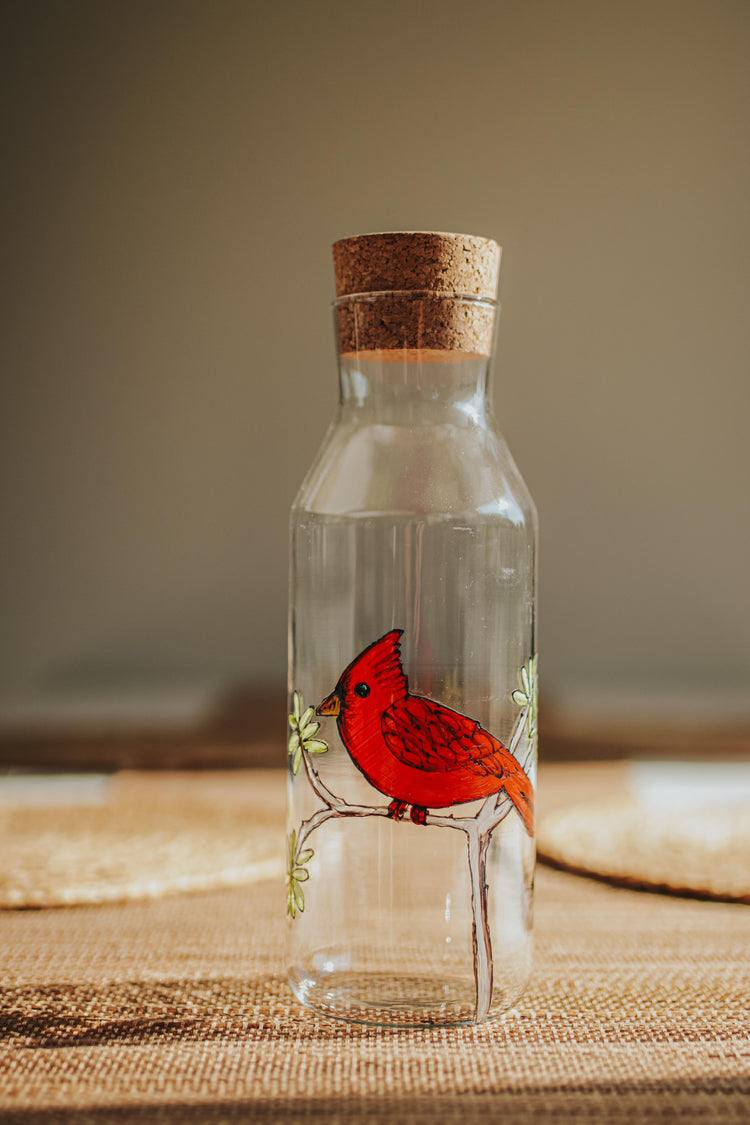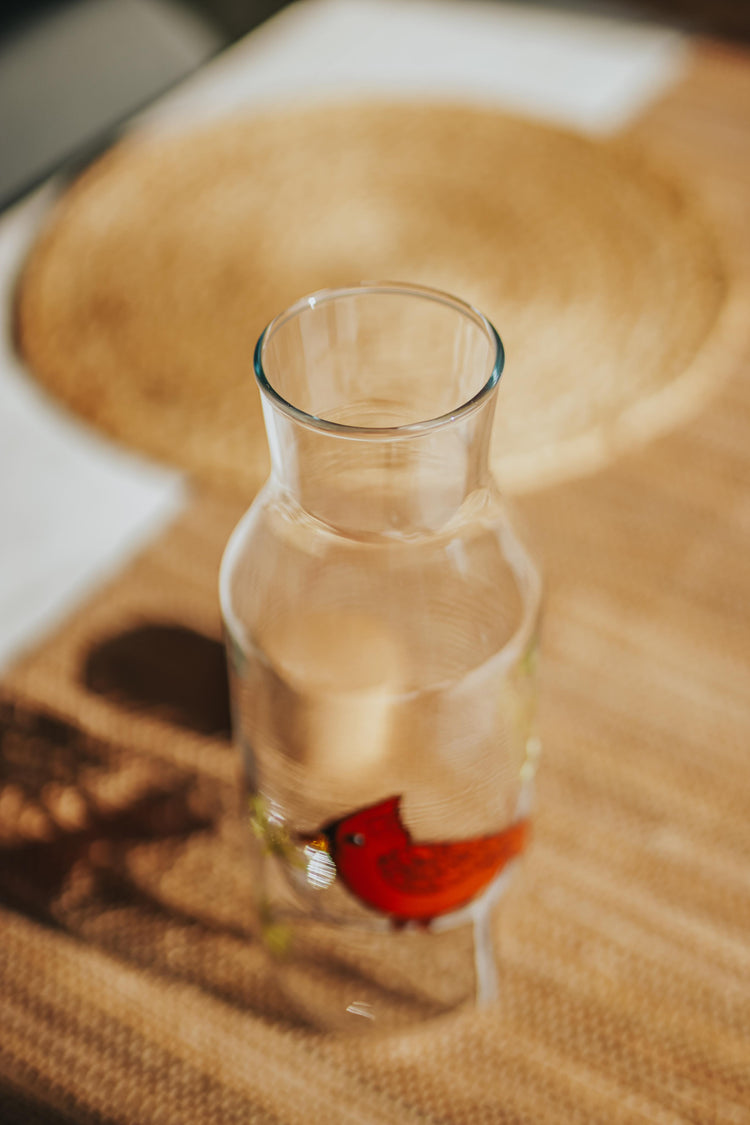 Details
Carafe d'eau en verre, design oiseau cardinal peint à la main avec bouchon en liège.
Elle ne contient pas de BPA et est réutilisable et écologique. Le verre ne conserve pas le goût ni les odeurs.
Elle a une capacité de 1 litre ou 34 oz.
Delivery delay

All ready-to-ship orders will be prepared within 1 to 3 business days.

Personalized orders with an addition of text, on the other hand, will leave my workshop between 2 and 5 working days.