Les boîtes quitteront mon atelier à partir du 20 novembre.
Cactus design porcelain wall planter
Hurry, only 1 item left in stock!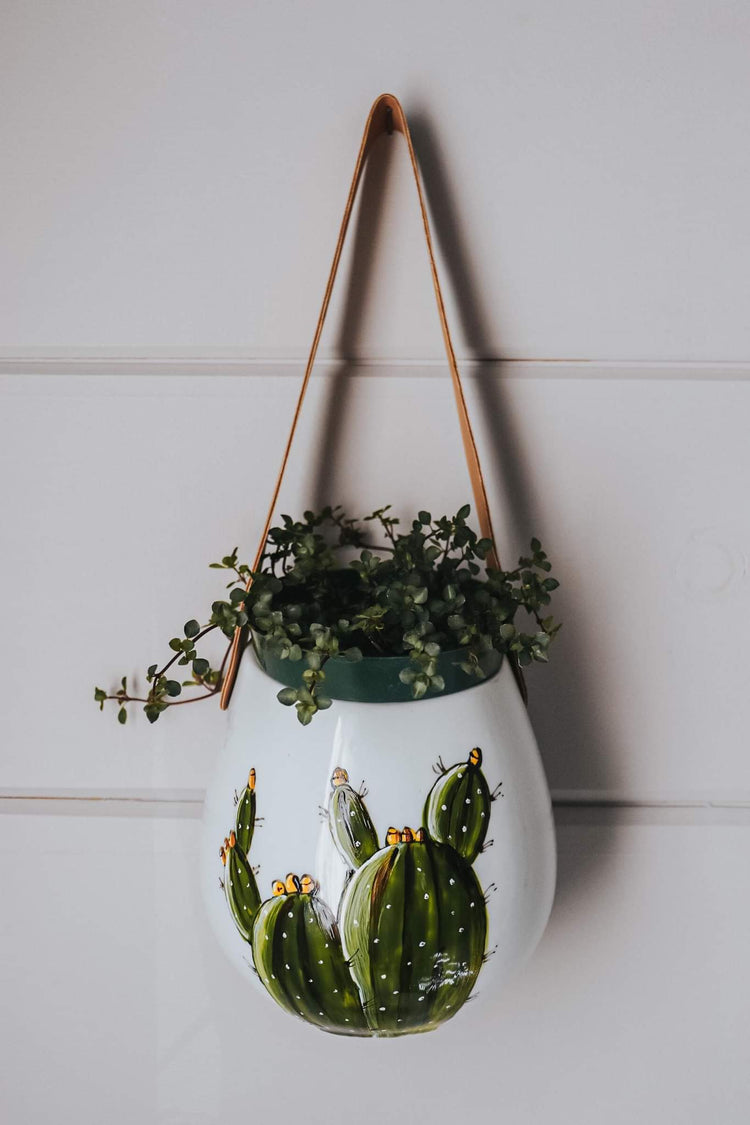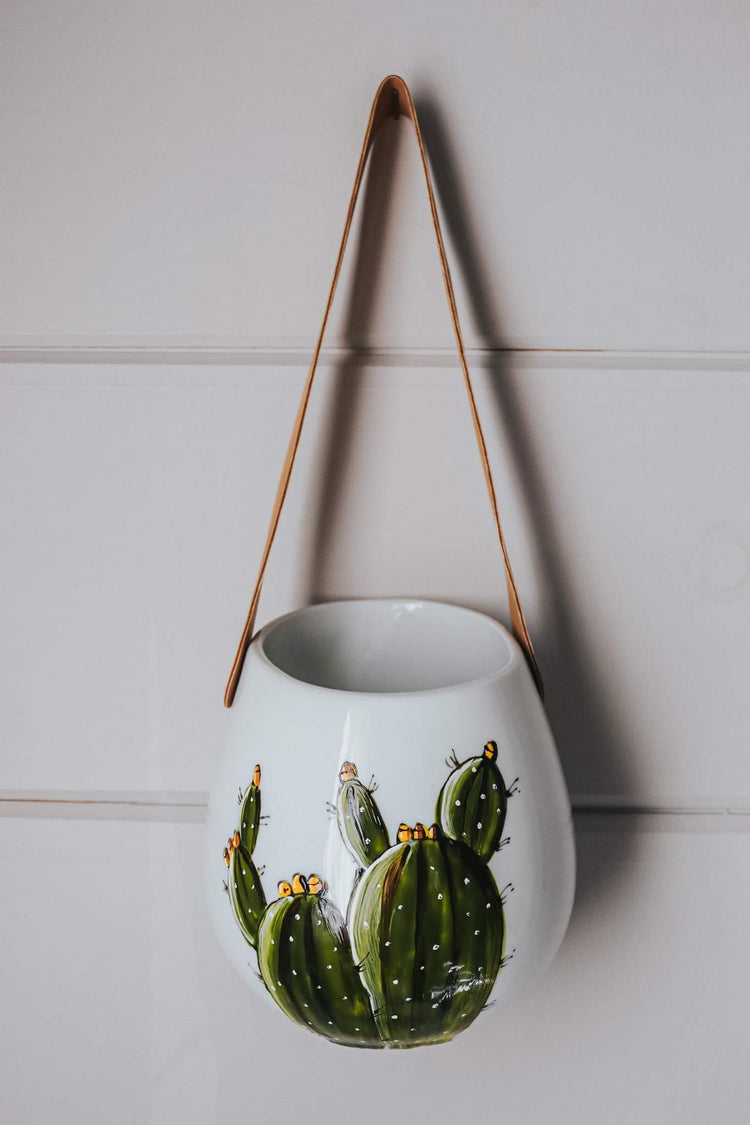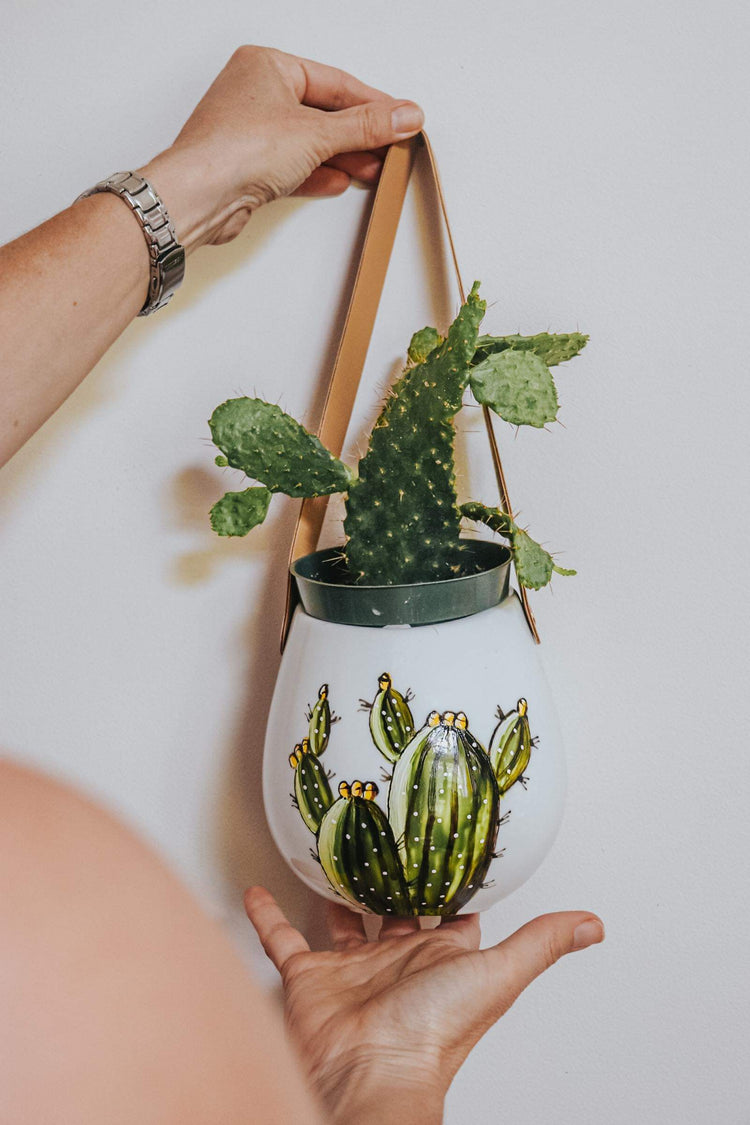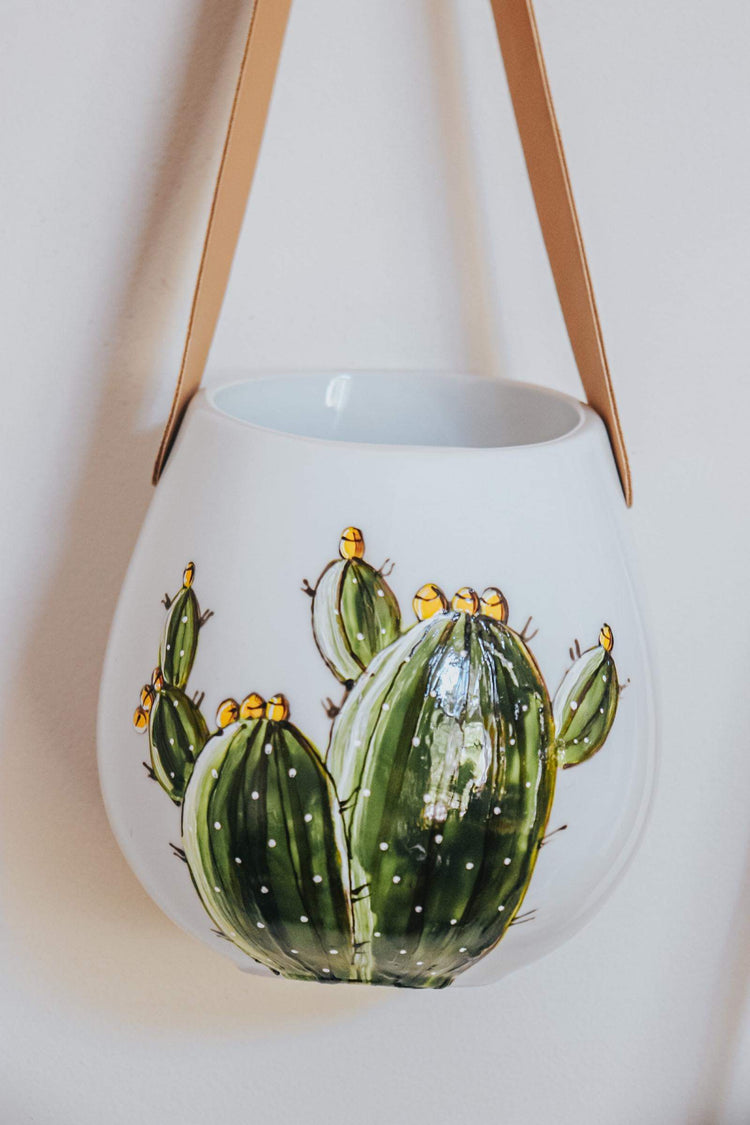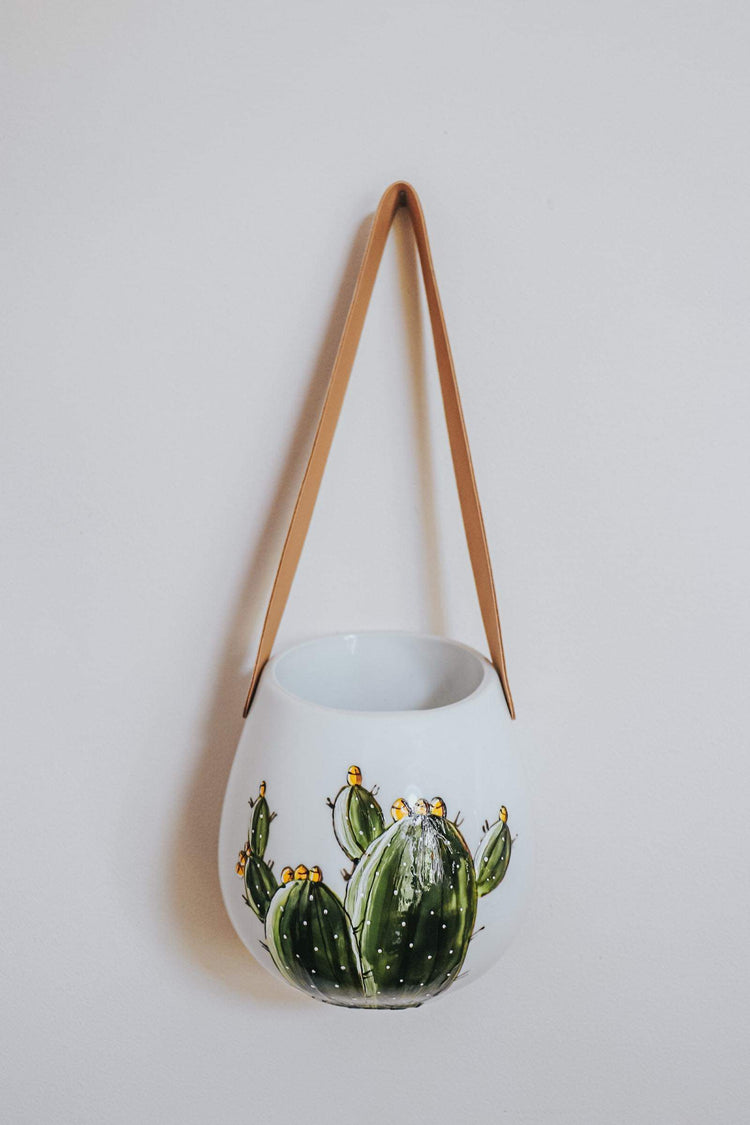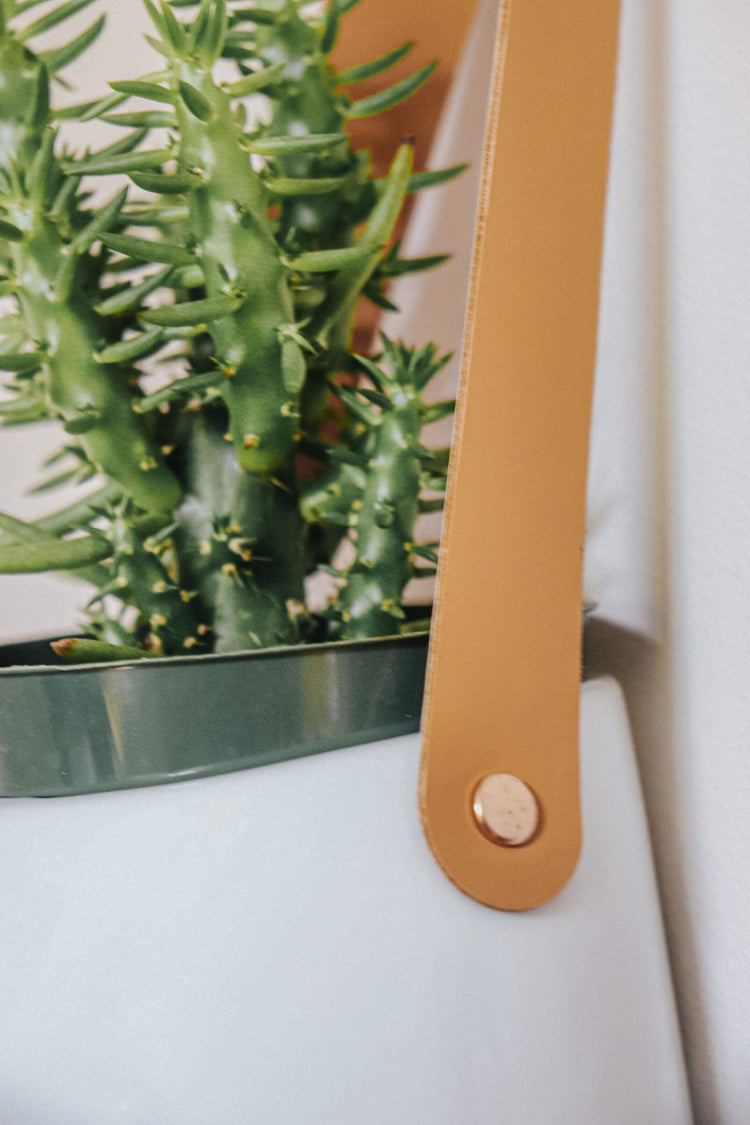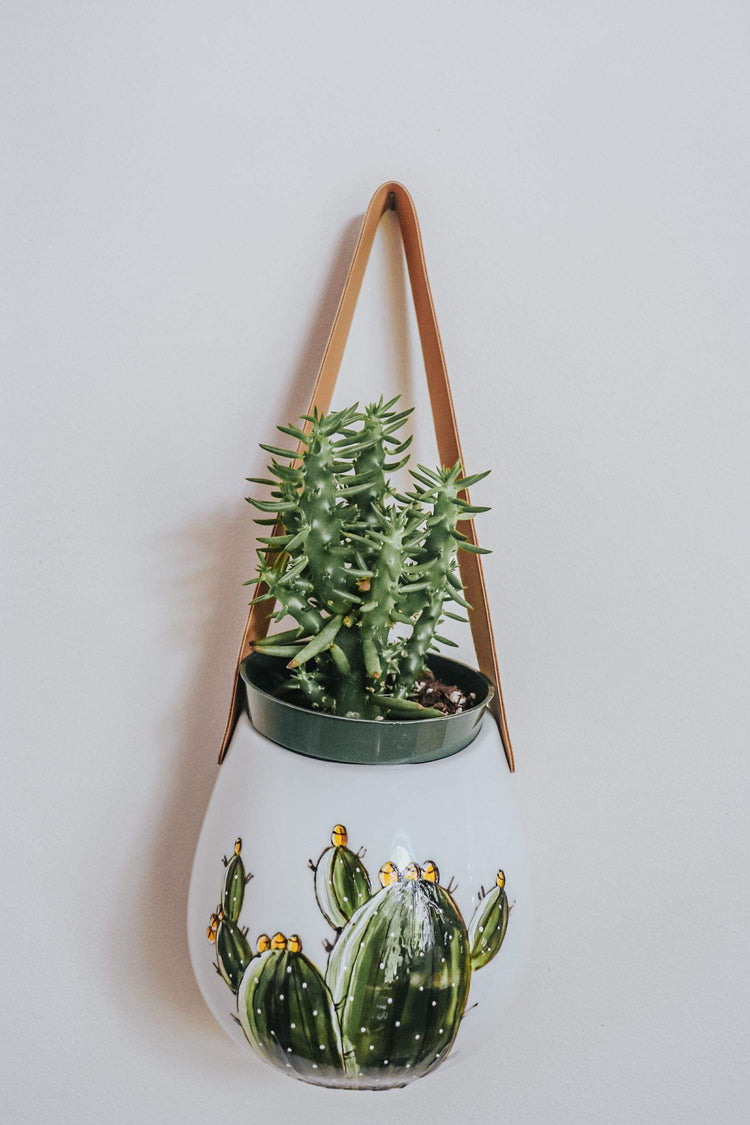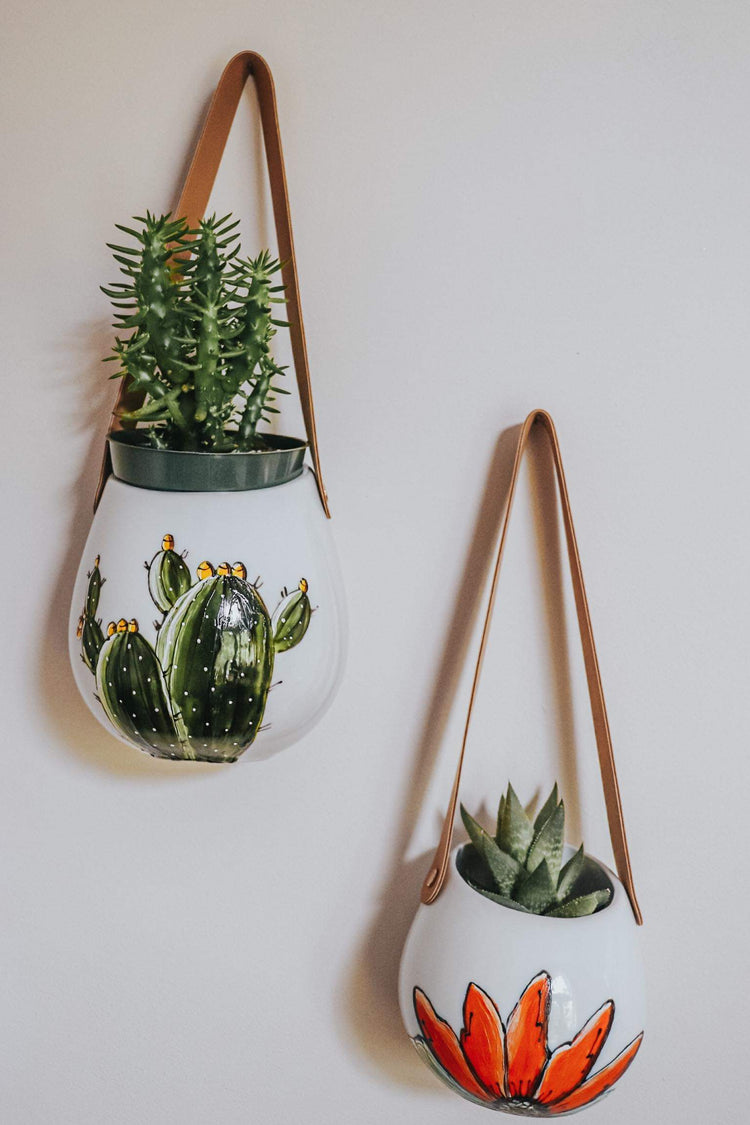 Details
A beautiful hand painted wall mounted planter with a cactus design.
Made to hold a 4 inch pot, it will showcase your most beautiful plants.
A great gift to give or to give yourself, it will add color to your home or as a gift idea for someone who is passionate about plants.
Dimensions:
8.5cm dia x 11cm high and 13 cm wide Total height with strap: 35cm.
Opening: 4" x 6" high x 5" wide. Total height with strap: 13.5 in.
White ceramic wall hanging planter. Perfect for enhancing the look of your small plants in a modern style to accommodate cacti, herbs, succulents and any other small plant.
Group them together to create an unforgettable green wall.
Hangs with a faux leather strap and has a flat back so it sits perfectly against the wall.
Plant not included.
Delivery delay

All ready-to-ship orders will be prepared within 1 to 3 business days.

Personalized orders with an addition of text, on the other hand, will leave my workshop between 2 and 5 working days.