Bouteille huile ou vinaigre | plante Monstera
Hurry, only 1 item left in stock!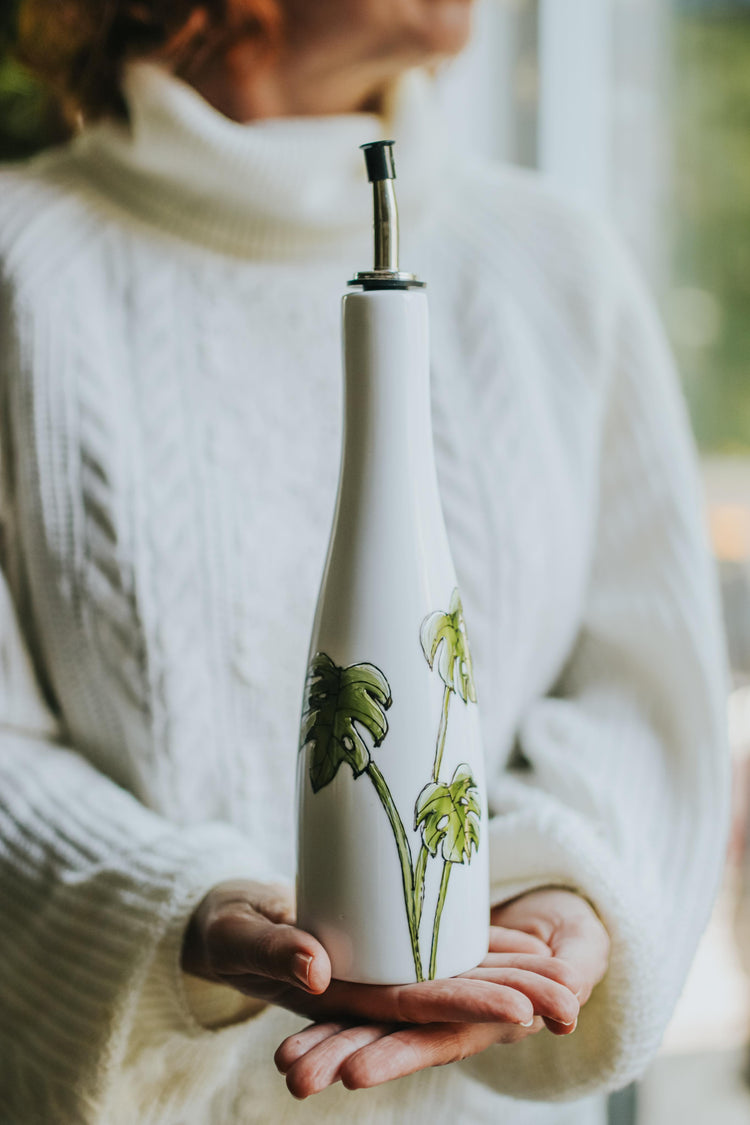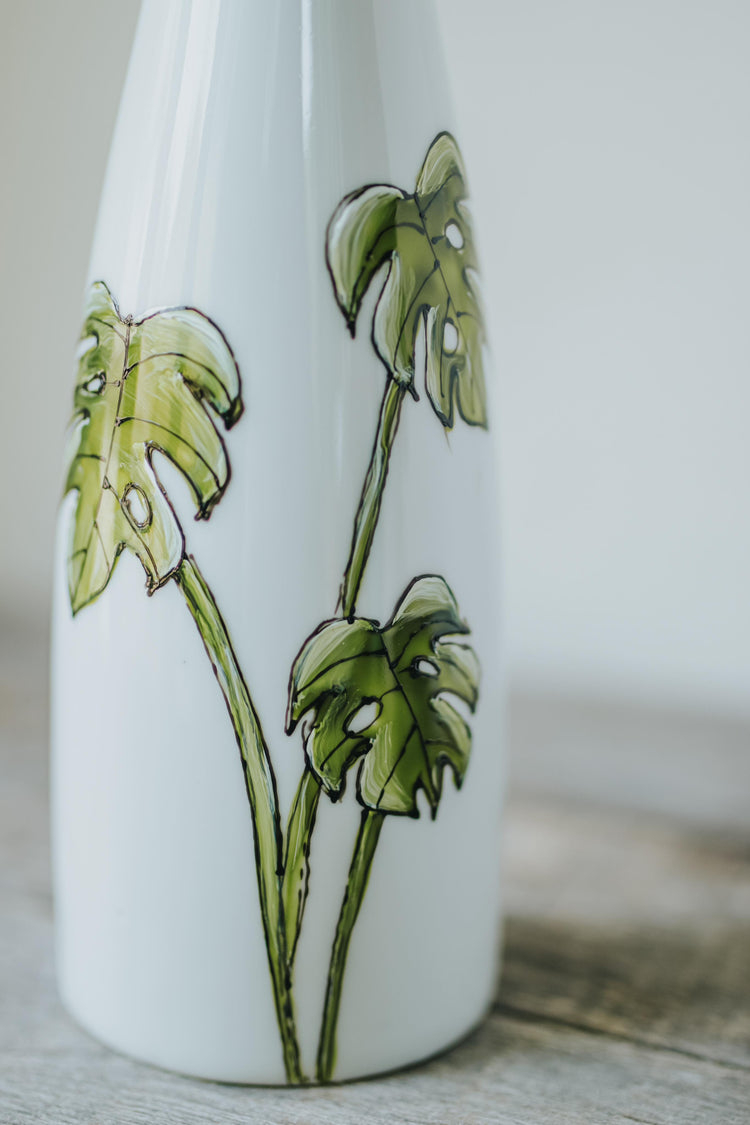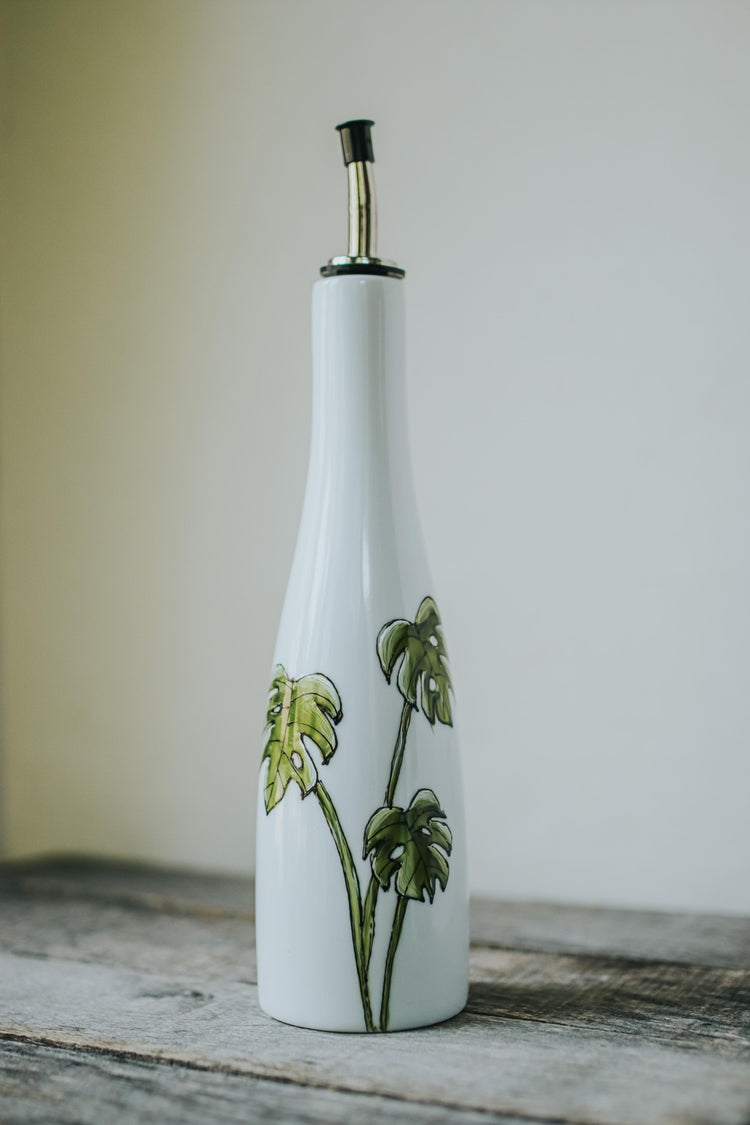 Details
Découvrez sur cette bouteille en grès blanc peinte à la main, on y retrouve un dessin d'une plante Monstera, idéale pour les passionnés de plantes!
Une huile d'olive ou un vinaigre de qualité, du savon à vaisselle et même le sirop d'érable, présentés dans cette bouteille, apportent une belle touche d'originalité sur votre comptoir ou sur la table.
Un complément idéal comme cadeau d'hôtesse! Parfaite pour le chalet, le camping de luxe ou la maison.

Elle est signée.

La bouteille mesure 3 po de diamètre et a une hauteur de 12 po avec le bouchon. Elle est hermétique avec le bouchon scellant.
Elle a une capacité de 425 mL ou 15 oz.
Le design de la photo peut légèrement être modifié, car ce sont des pièces peintes à la main. 
Delivery delay

All ready-to-ship orders will be prepared within 1 to 3 business days.

Personalized orders with an addition of text, on the other hand, will leave my workshop between 2 and 5 working days.