Les boîtes quitteront mon atelier à partir du 20 novembre.
Turquoise bowl with 2 handles, hand painted rustic boreal design by Pero
Hurry, only 2 items left in stock!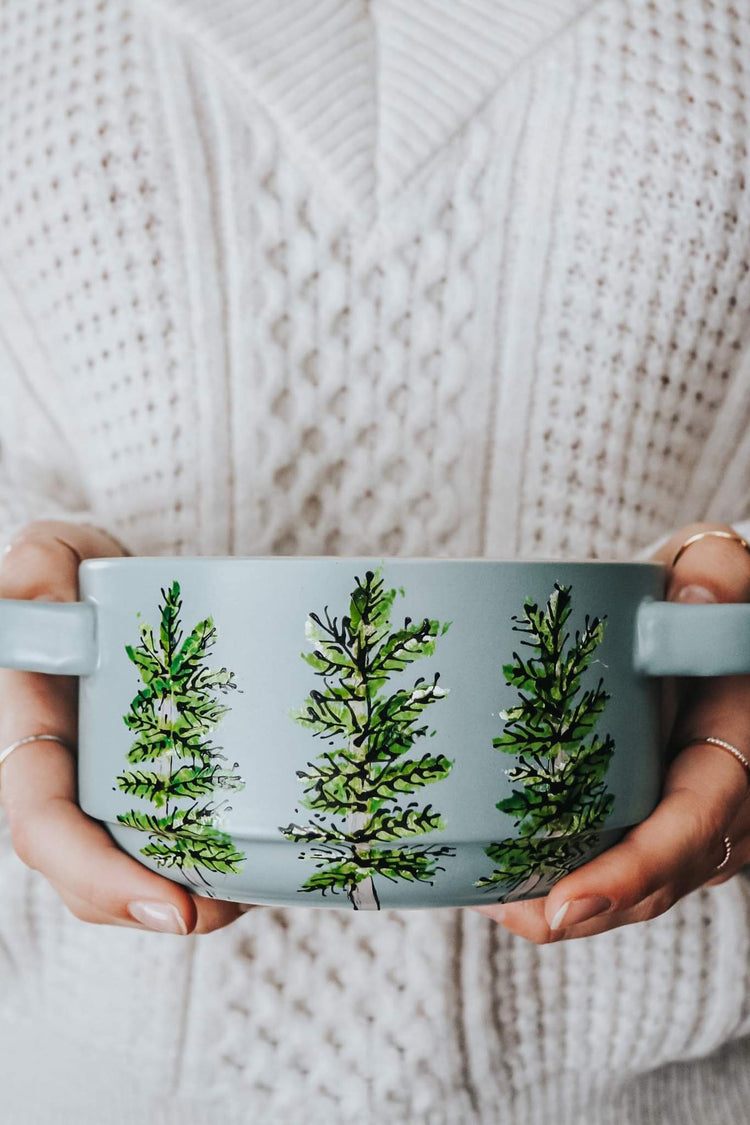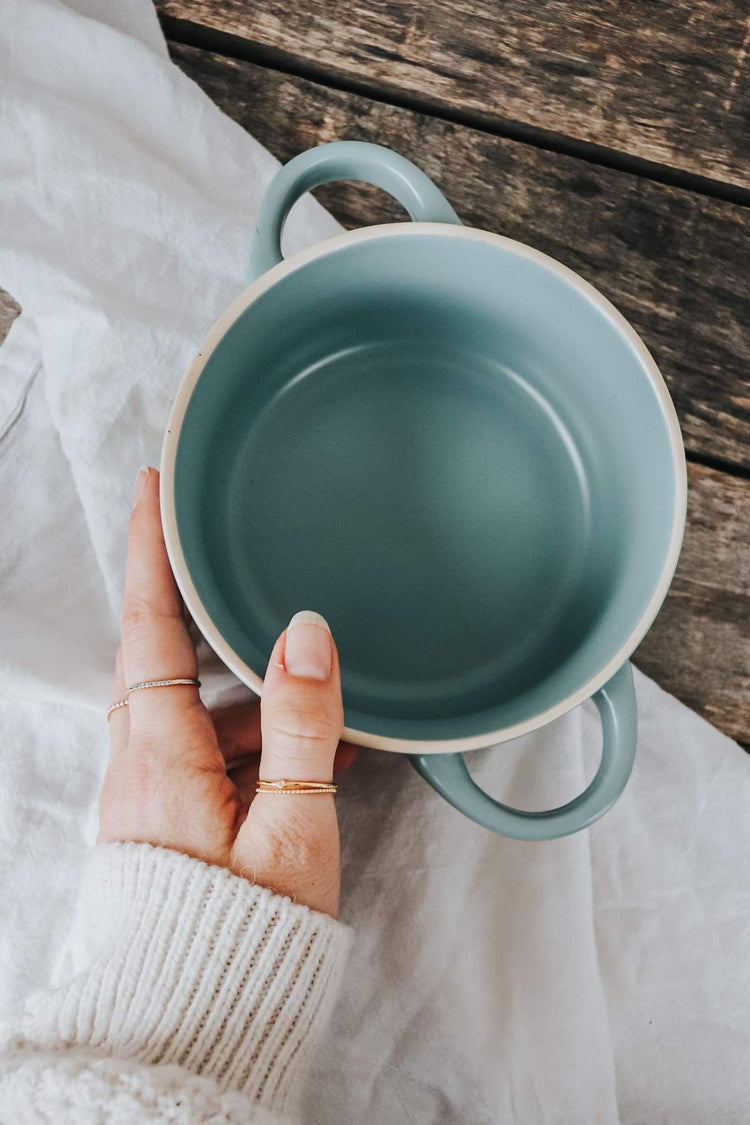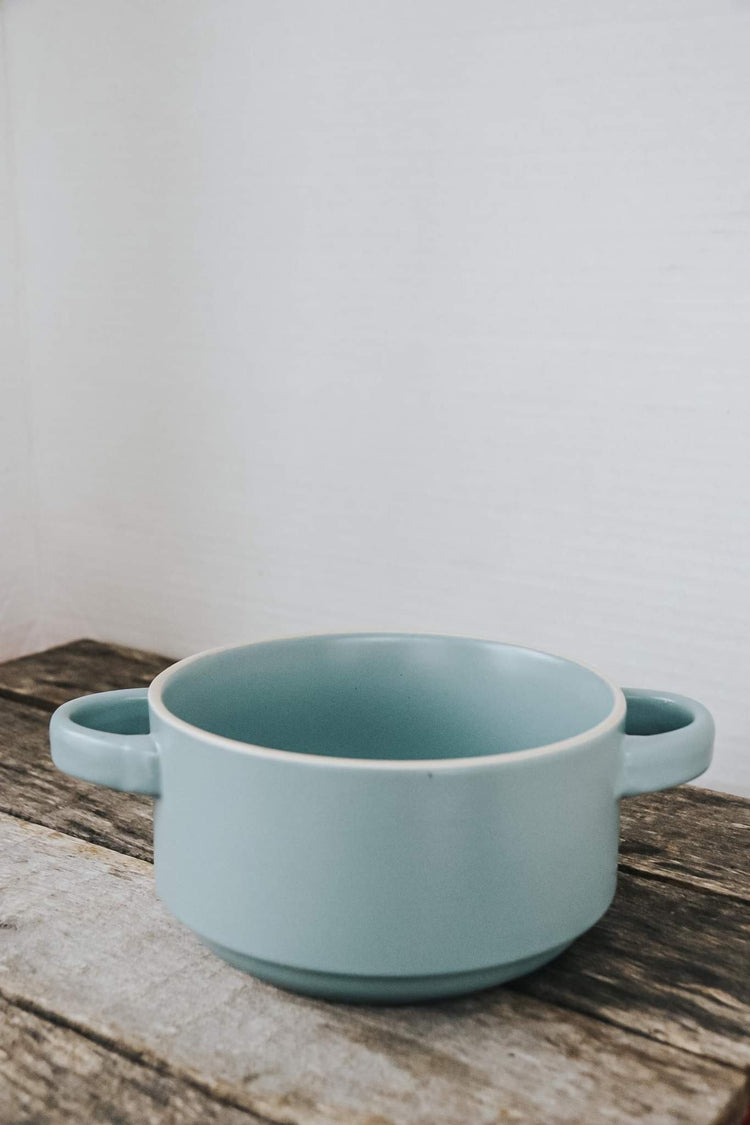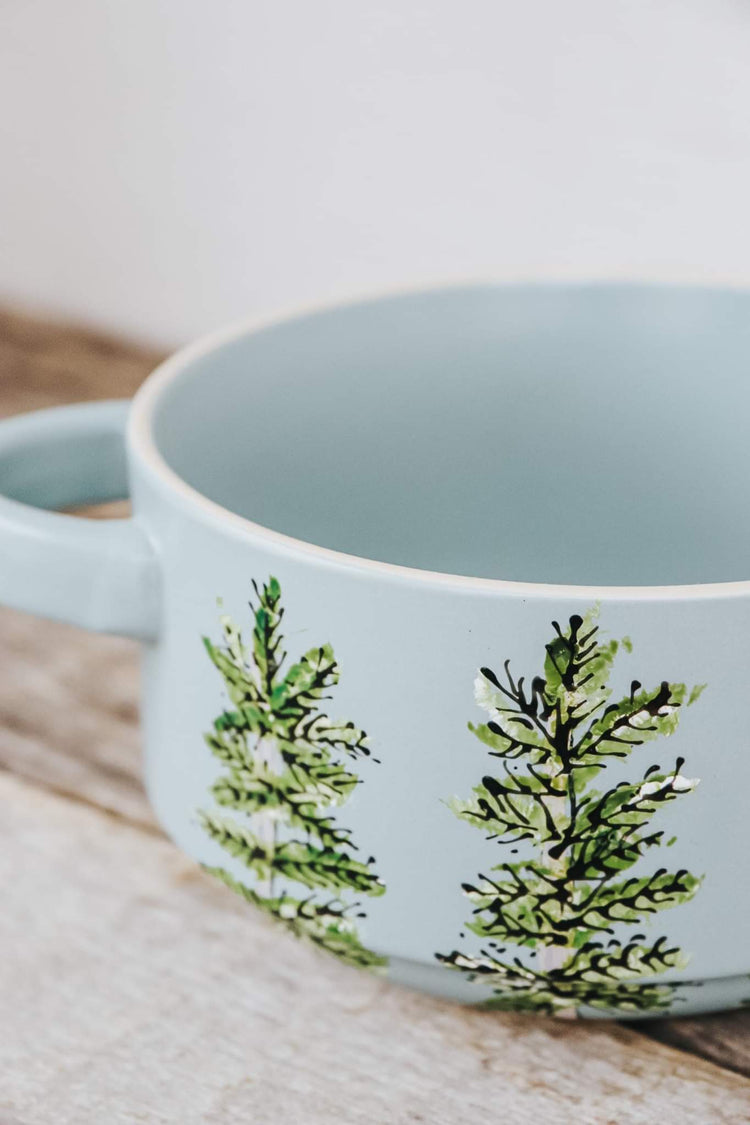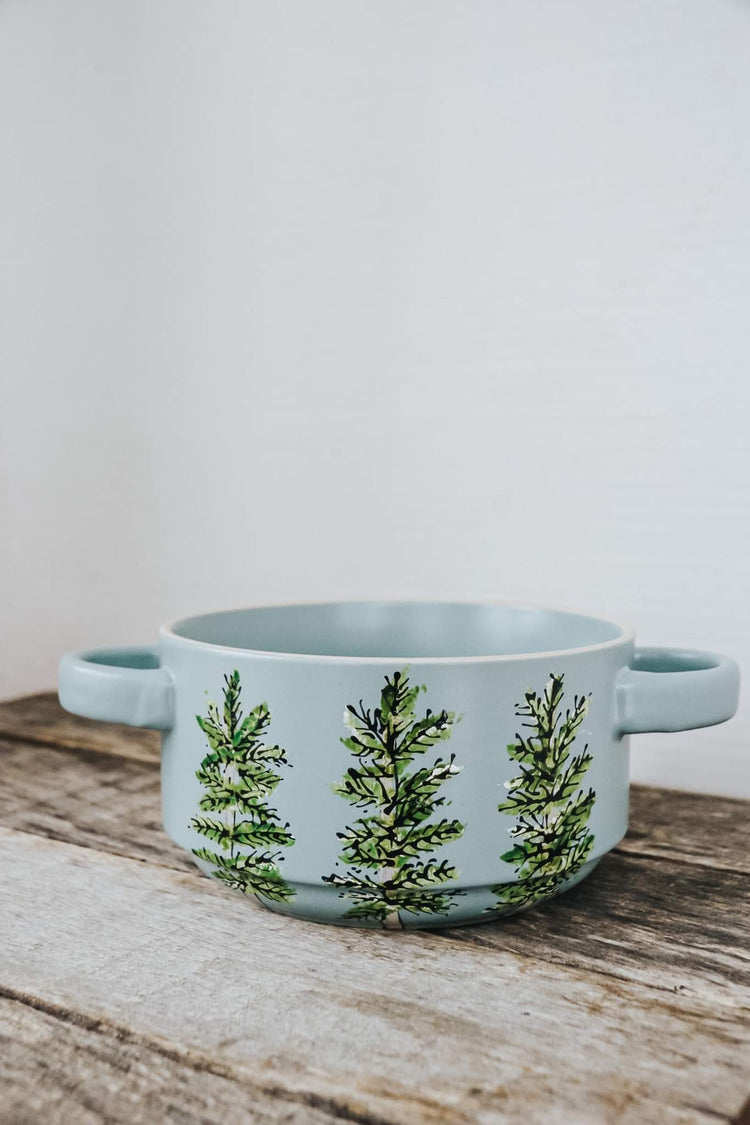 Details
This soup bowl will bring you comfort with its rustic boreal design.
Hand-painted, it is perfect for hot or cold soups, cereal, yogurt or even a dip for raw vegetables.
You can add a name or quote to the back that inspires you.
Signed and dated, this piece is unique.
It contains 26 oz or 768 ml. Diameter of 5 1/4 and 3 inches high.
Delivery delay

All ready-to-ship orders will be prepared within 1 to 3 business days.

Personalized orders with an addition of text, on the other hand, will leave my workshop between 2 and 5 working days.