Gourde isolante turquoise design tournesol
Hurry, only 2 items left in stock!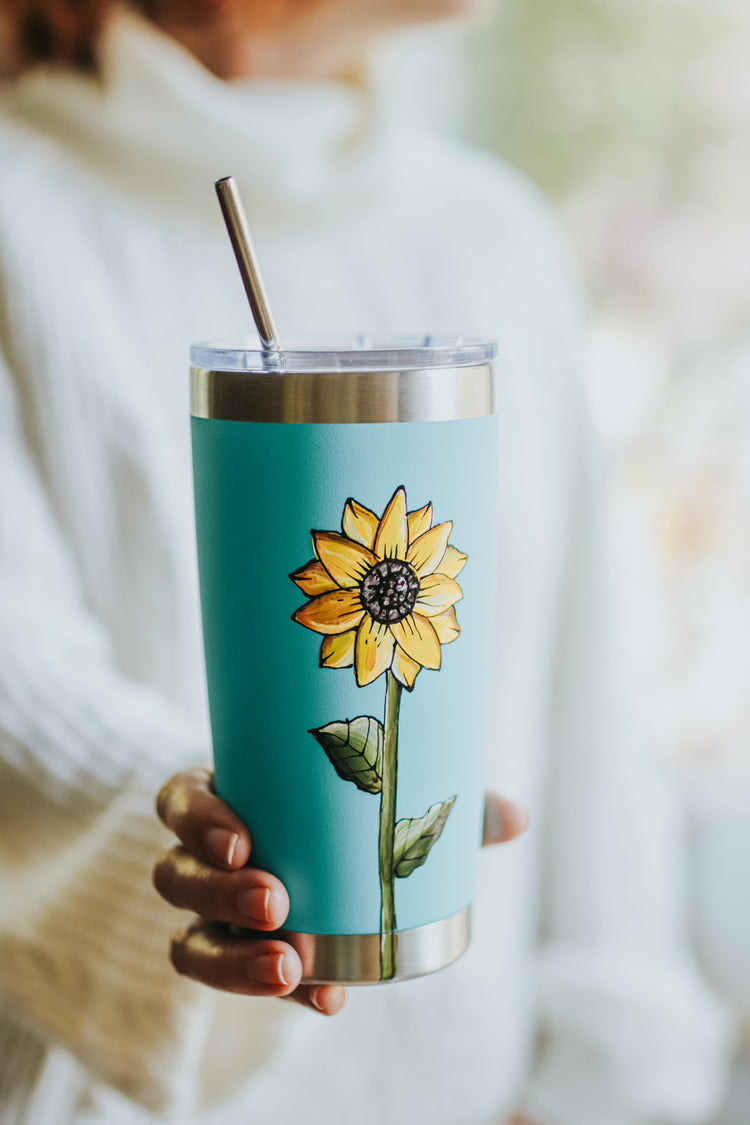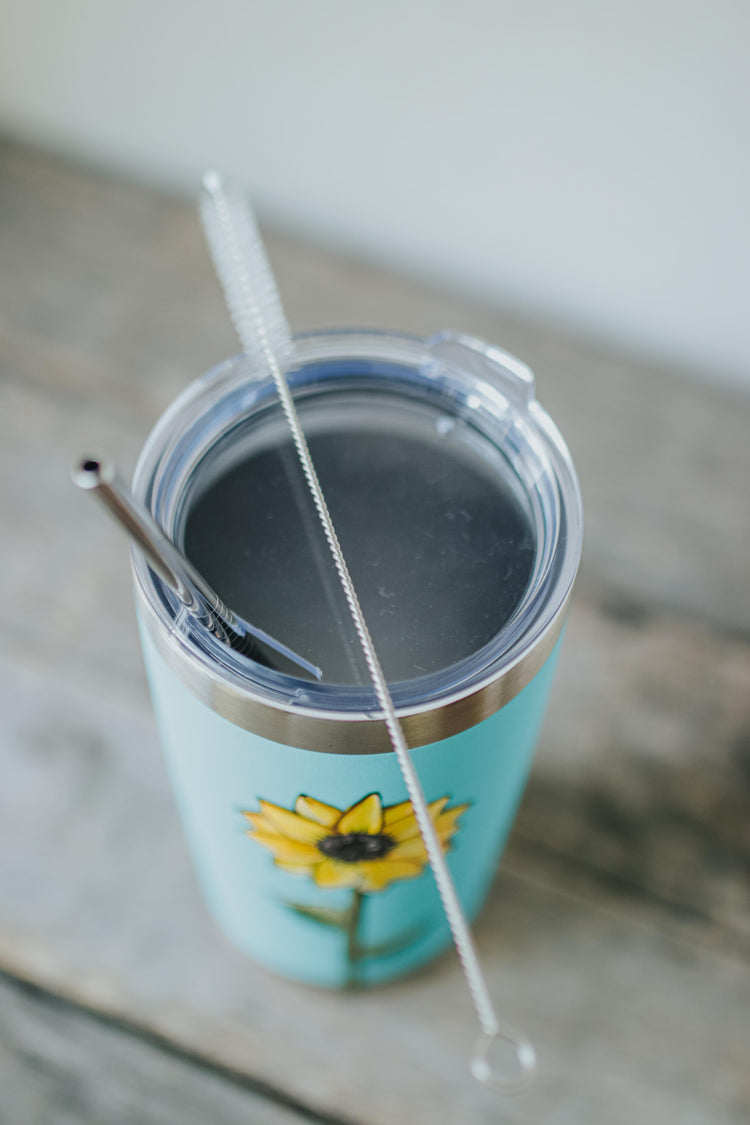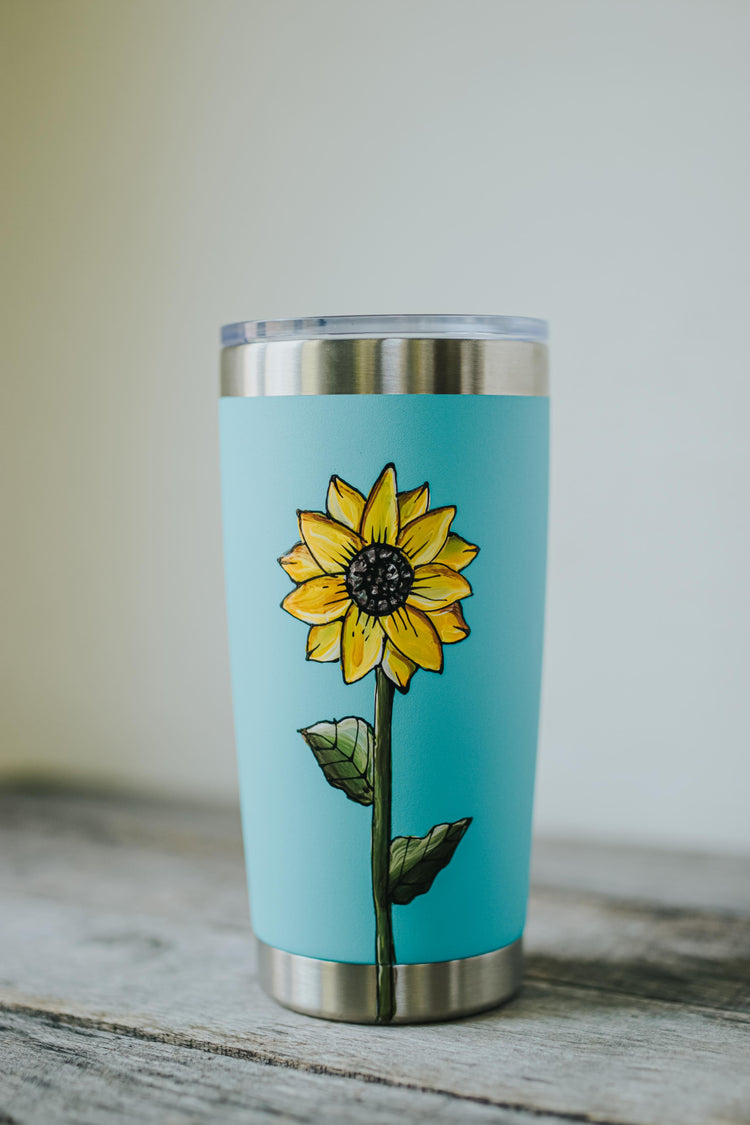 Details
Bouteille isotherme de couleur bleu turquoise format 20 oz. Elle a un couvercle, une paille réutilisable et une brosse.
Vous y découvrirez un design peint à la main d'un tournesol. 
Le procédé vaccum aide à maintenir le liquide chaud 12 h ou froid pendant 24 h.
Complétez votre look avec cette bouteille aux couleurs tendances.  Sans arrière-goût et sans BPA. Une solution zéro déchet!
Il est possible d'ajouter un texte à l'endos pour la personnaliser!
Delivery delay

All ready-to-ship orders will be prepared within 1 to 3 business days.

Personalized orders with an addition of text, on the other hand, will leave my workshop between 2 and 5 working days.