Duo of orange flower design wine glasses
Hurry, only 2 items left in stock!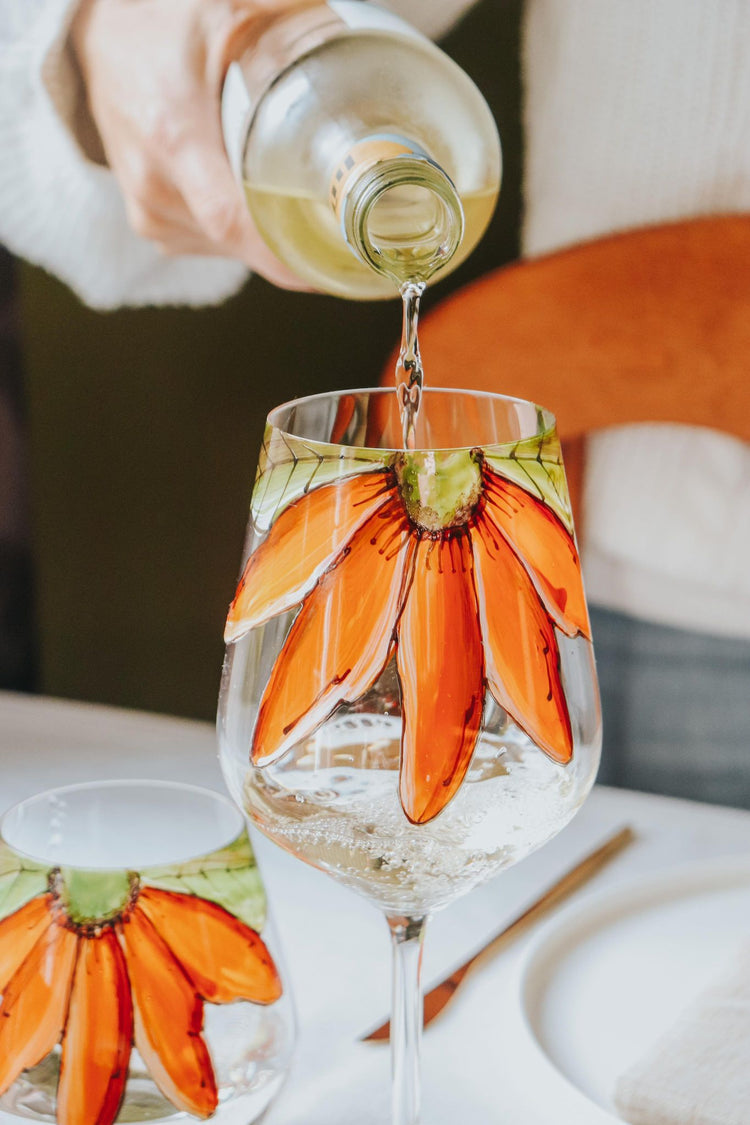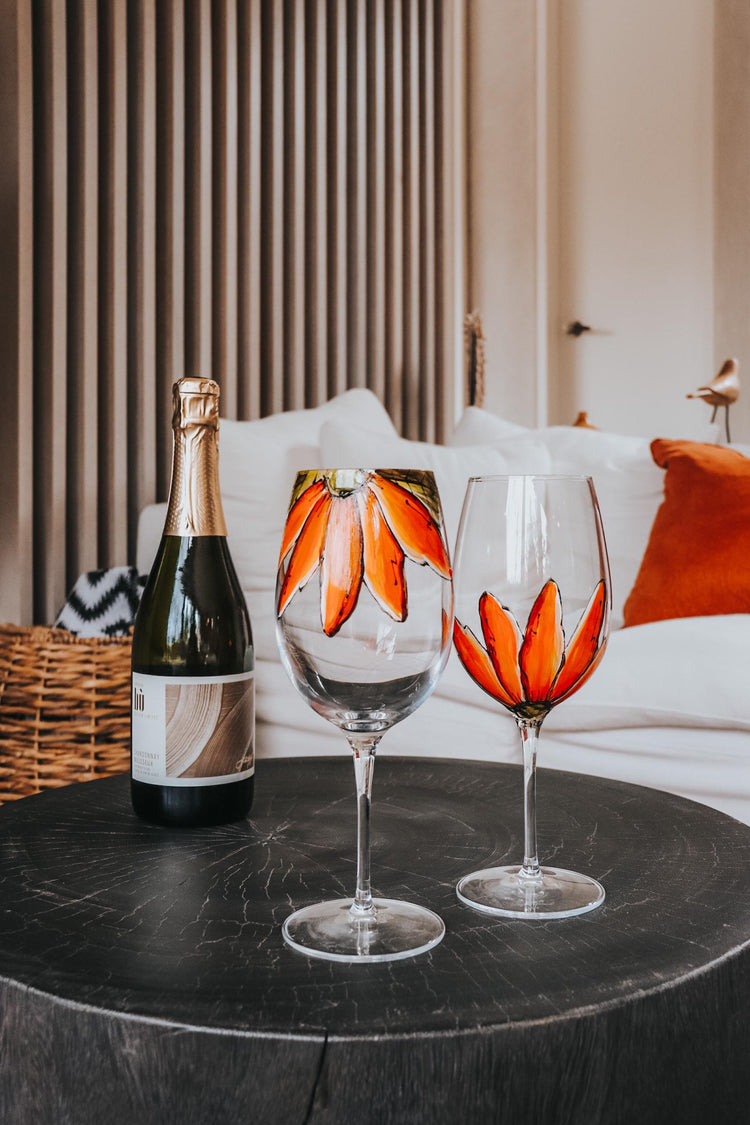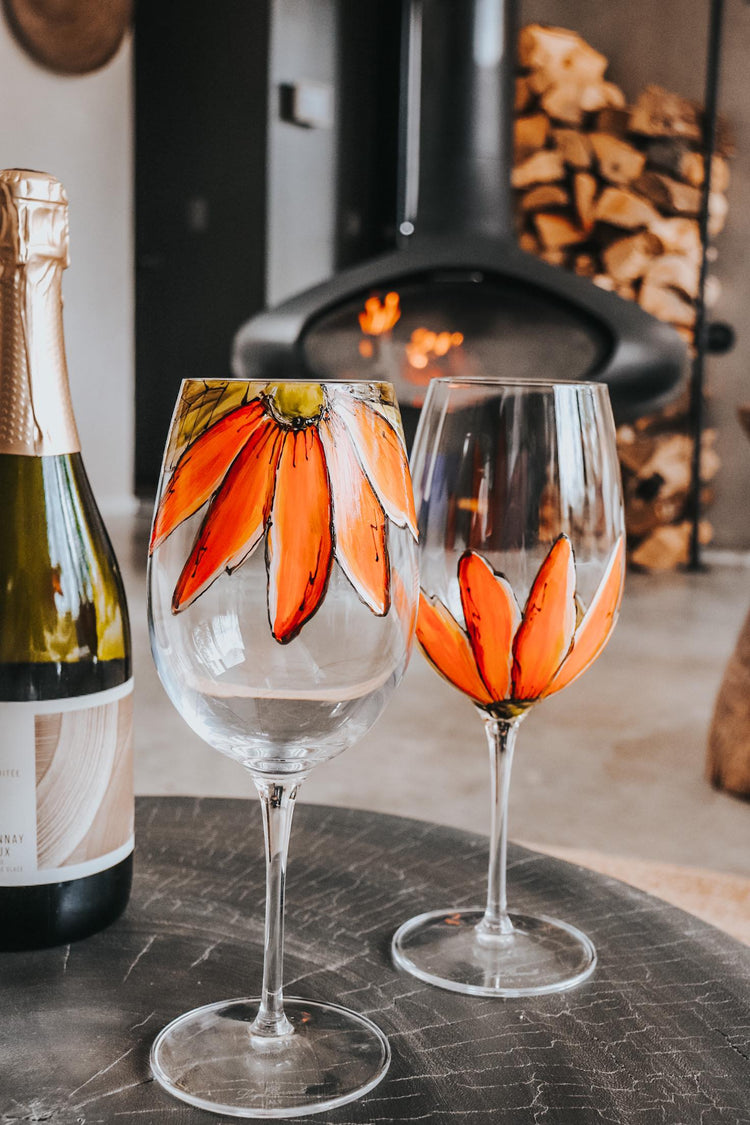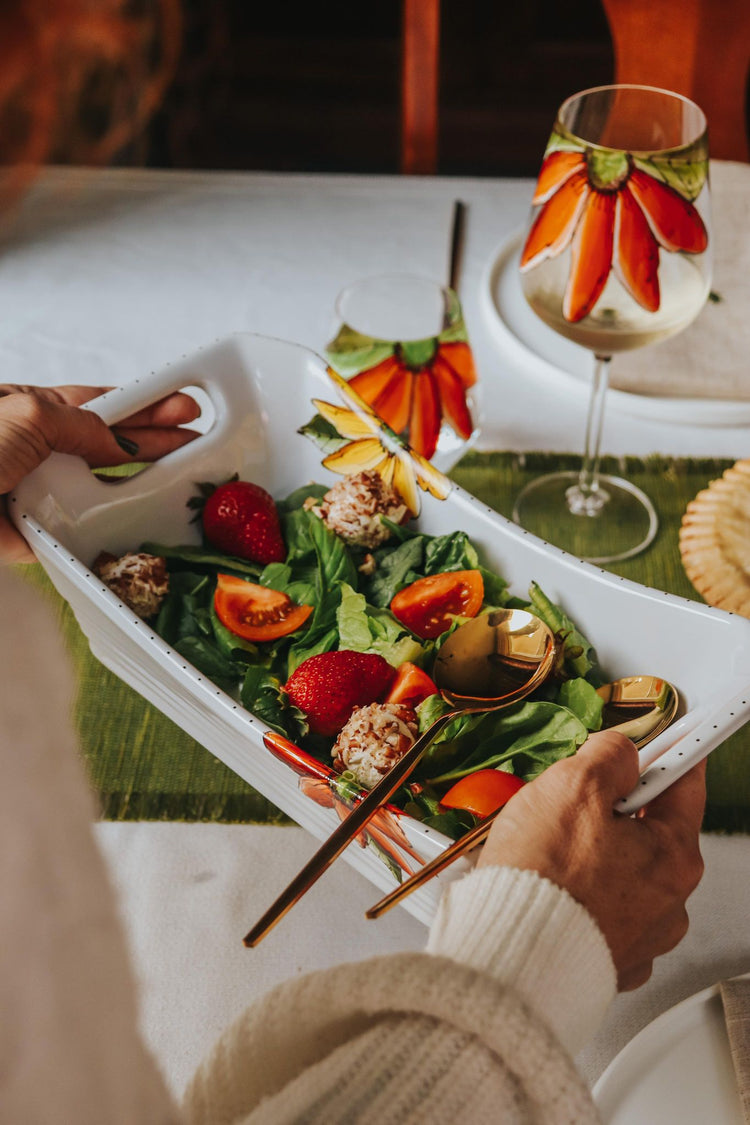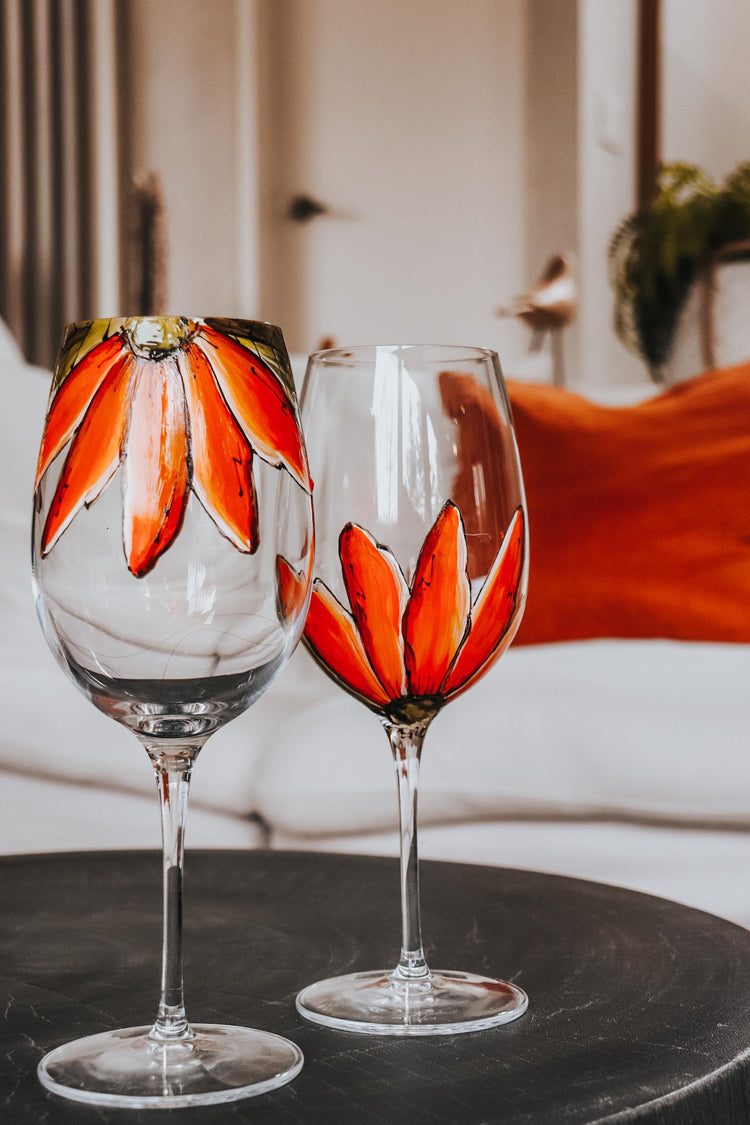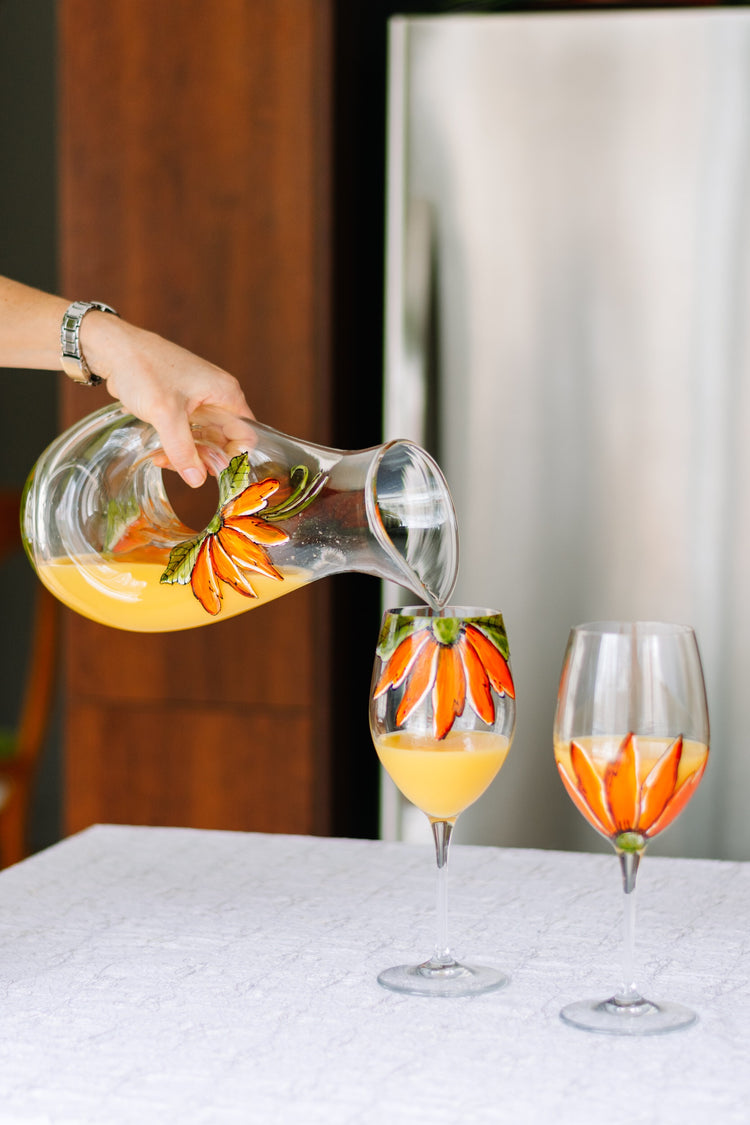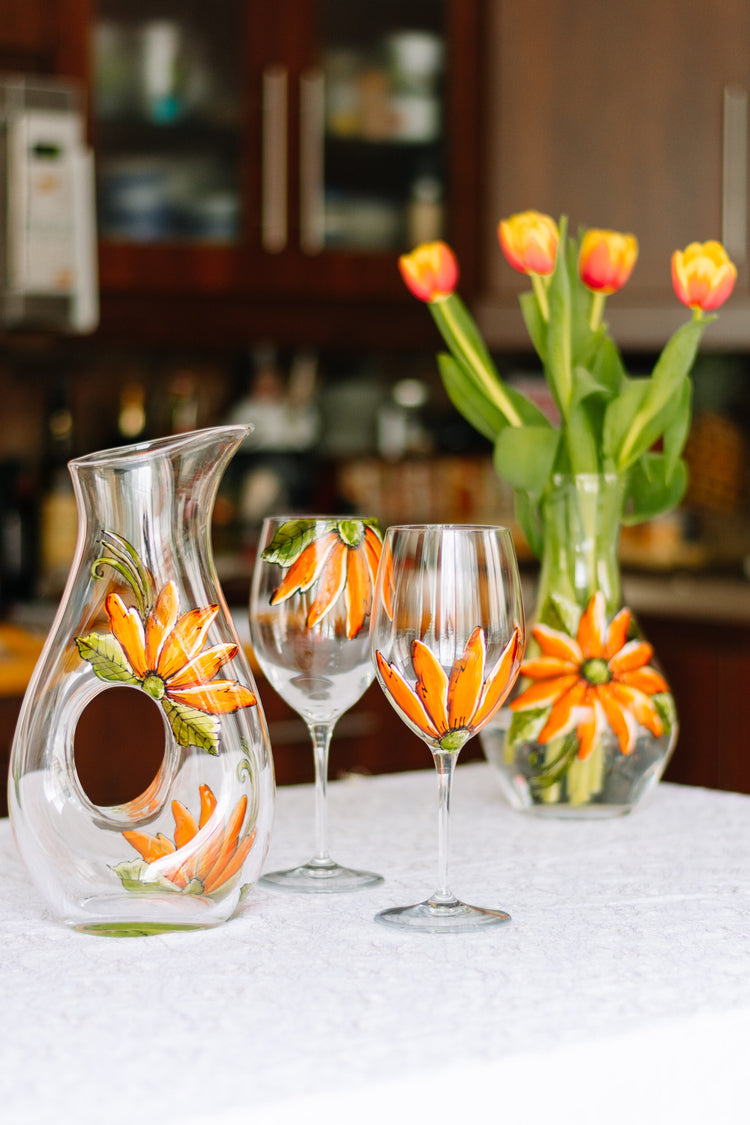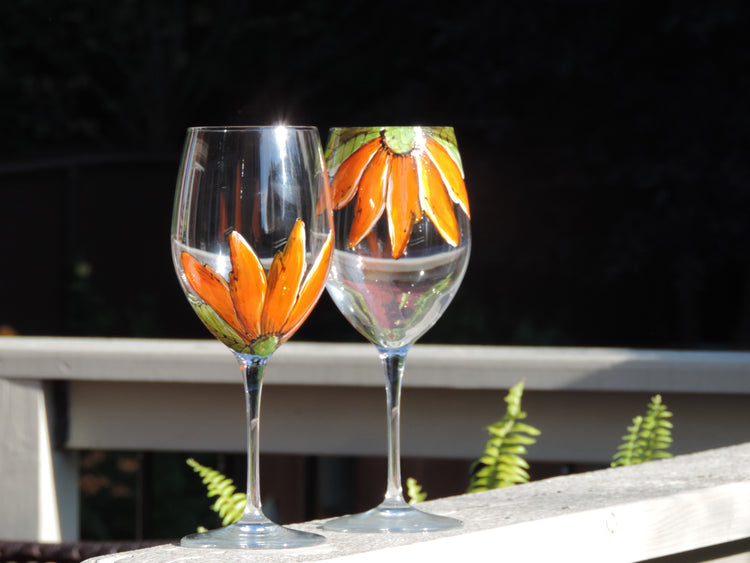 Details
This unique and colorful set of 2 orange half-flowers on a stand is a unique and colorful design!
All your drinks, cocktails, juices, sangria, lemonade, water or wine will be even more refreshing!
A colorful orange flower design is hand-painted, different on each one to make them stand out! One at the bottom of the glass and the other at the top. It complements each other wonderfully.
You are looking for a gift for the person who has it all or simply to spoil you and embellish your daily life? Look no further!
They are signed.
The format is 3 1/2" in diameter at the base. Holds 17 oz.
Delivery delay

All ready-to-ship orders will be prepared within 1 to 3 business days.

Personalized orders with an addition of text, on the other hand, will leave my workshop between 2 and 5 working days.