Stoneware bottle for red flower design oil or vinegar
Hurry, only 1 item left in stock!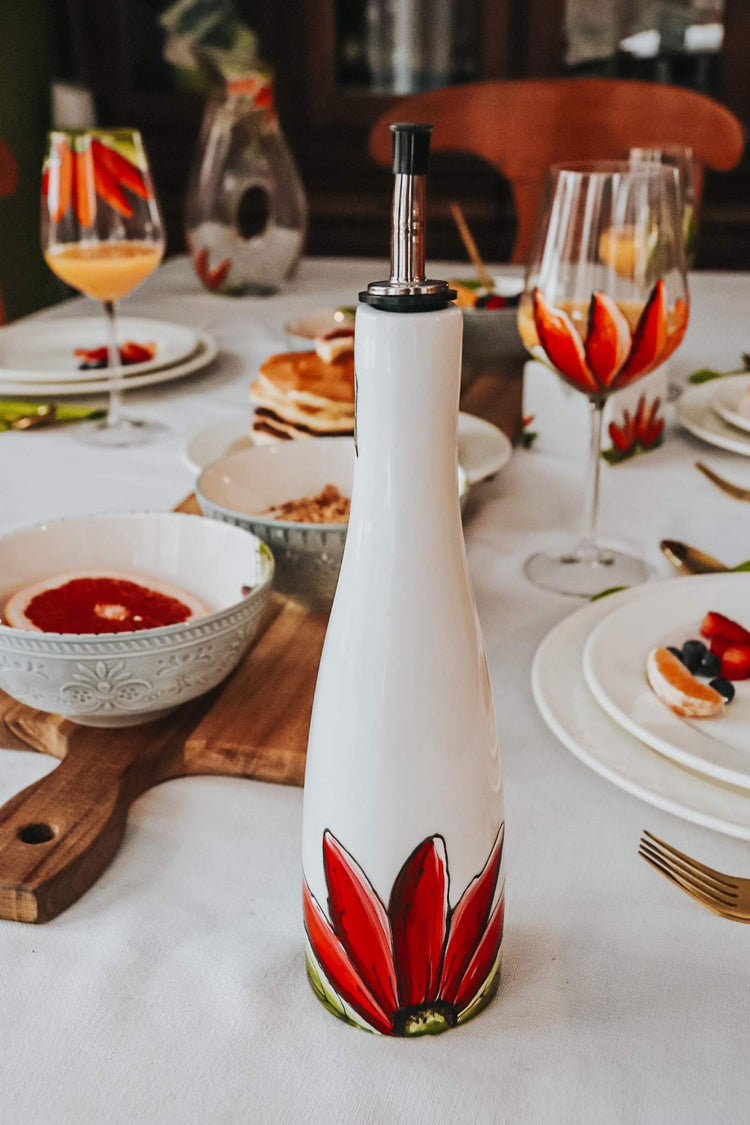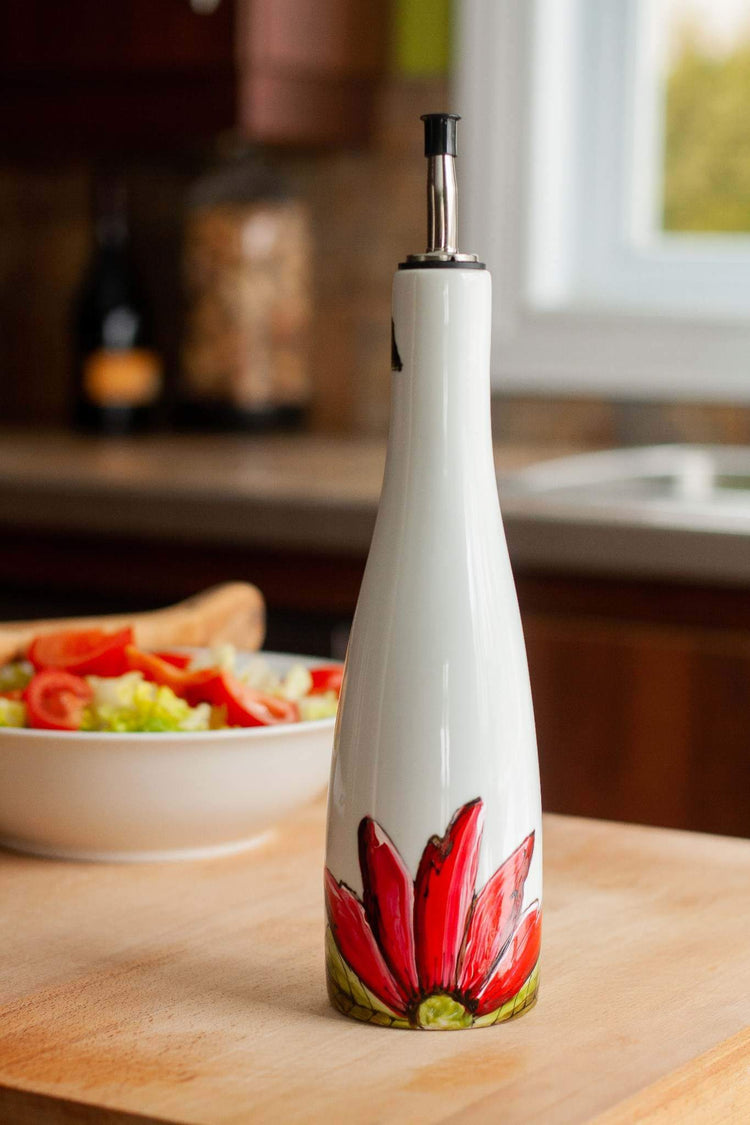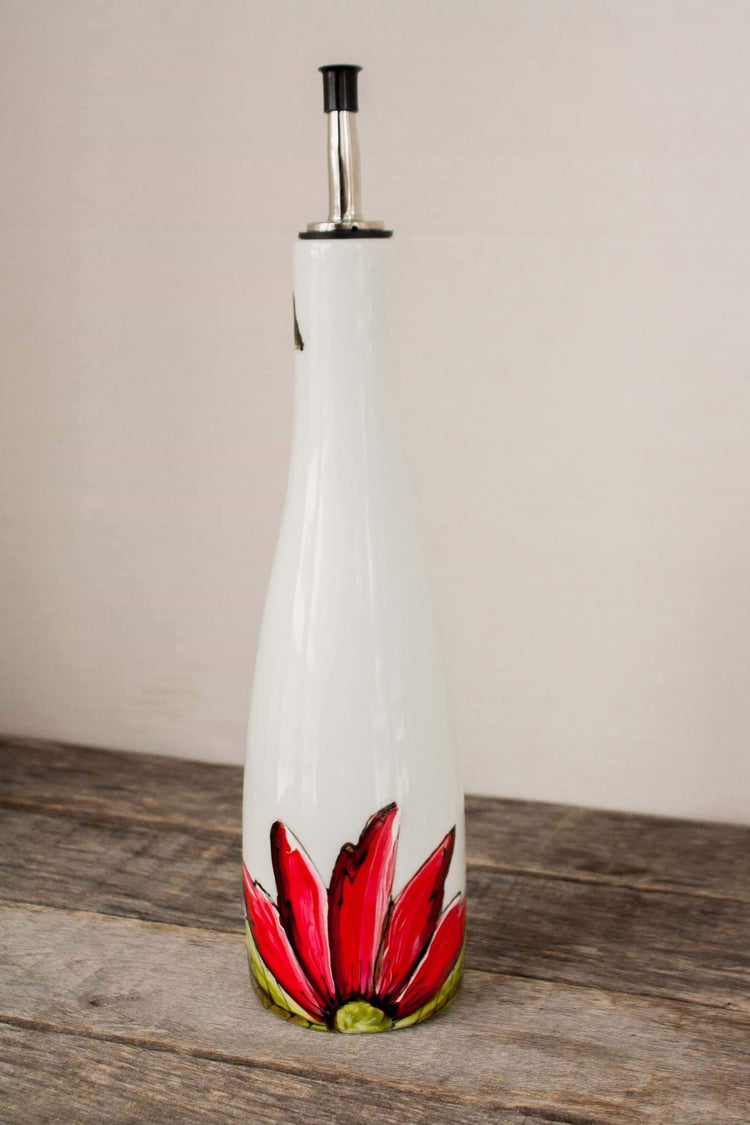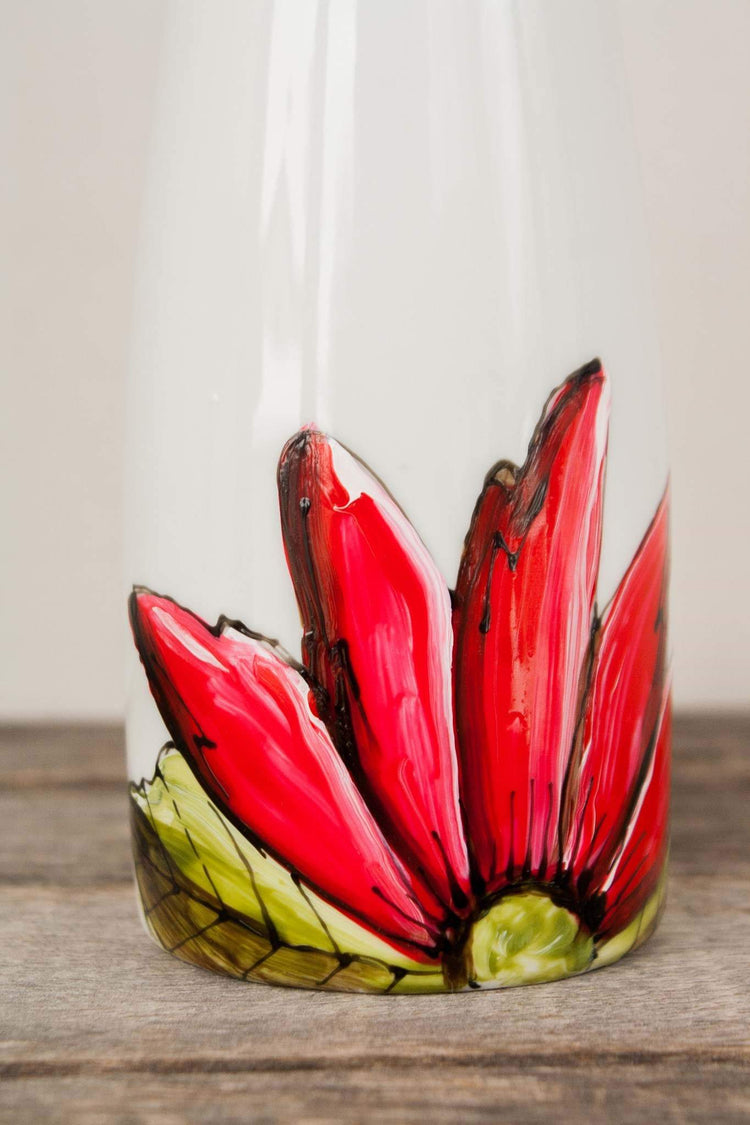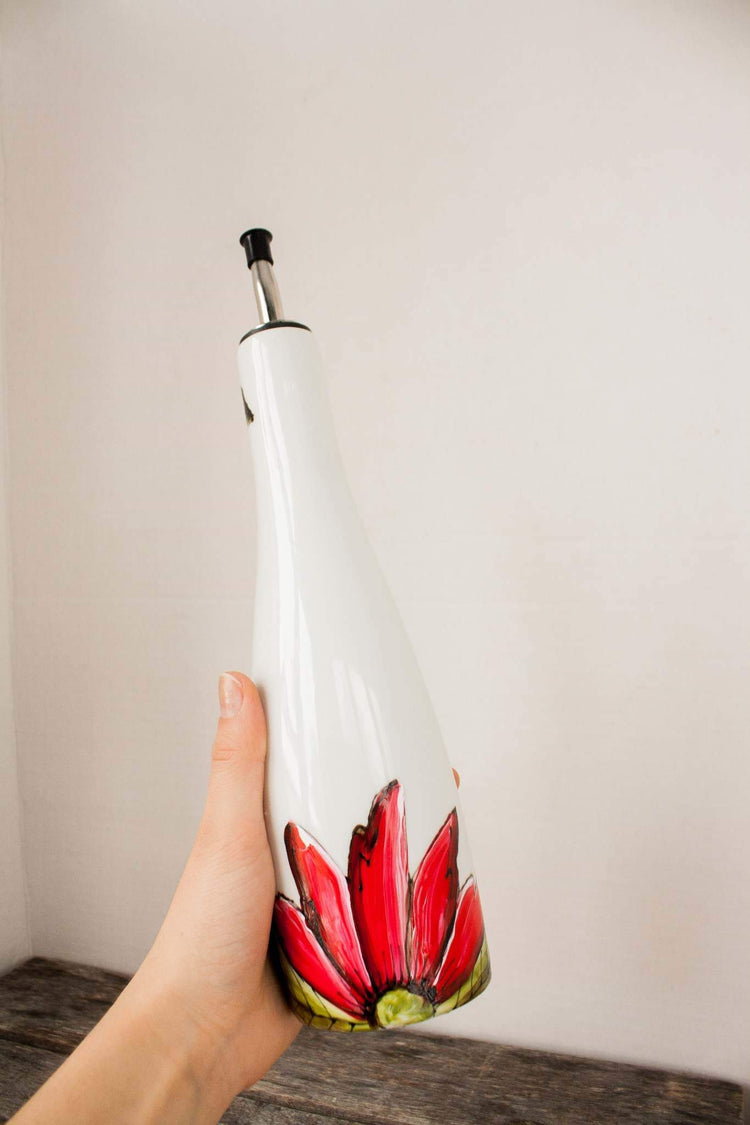 Details
A quality olive oil or vinegar, dish soap and even maple syrup, presented in this bottle, bring a nice touch of originality on your counter or table.
A perfect addition as a hostess gift!
This hand-painted white stoneware bottle features a sunflower design, making it a unique and original gift!
It is signed on the back.
The bottle measures 3" in diameter and is 12" high with the cap. It is airtight with the sealing cap.
It has a capacity of 425 mL or 14 oz.
The design in the photo may be slightly altered as these are hand painted pieces one at a time.
Delivery delay

All ready-to-ship orders will be prepared within 1 to 3 business days.

Personalized orders with an addition of text, on the other hand, will leave my workshop between 2 and 5 working days.