Les boîtes quitteront mon atelier à partir du 20 novembre.
Recycled glass bottle for oil or vinaigrette design lilac
Hurry, only 1 item left in stock!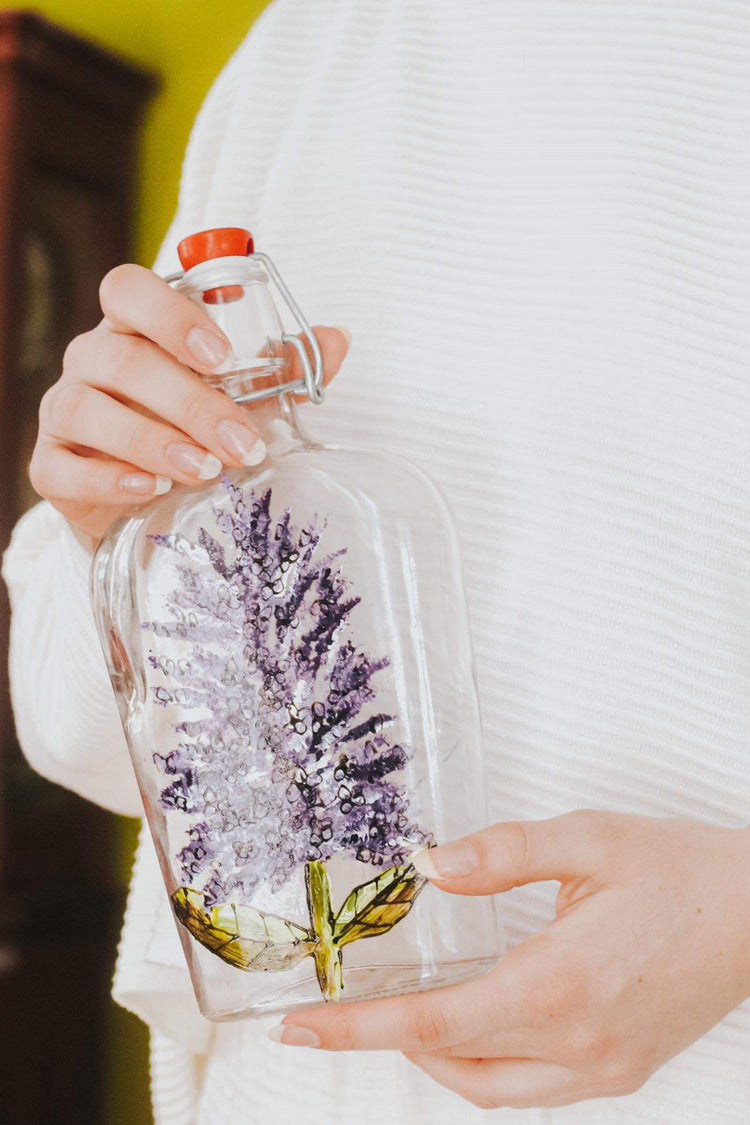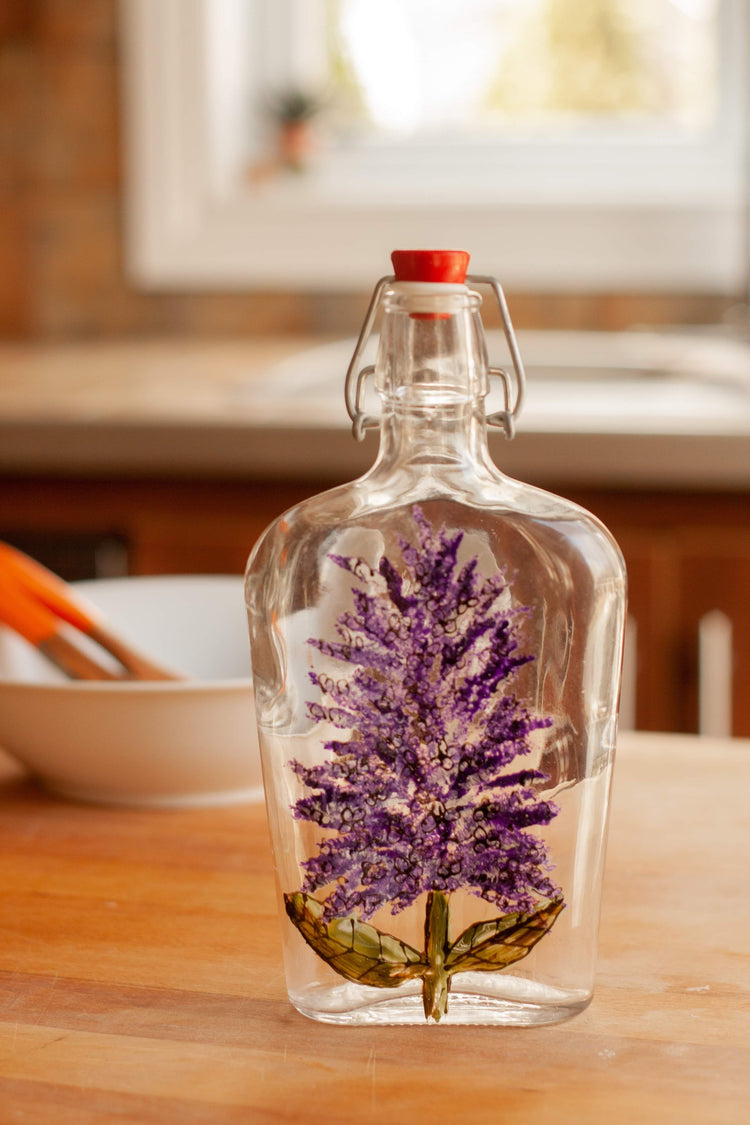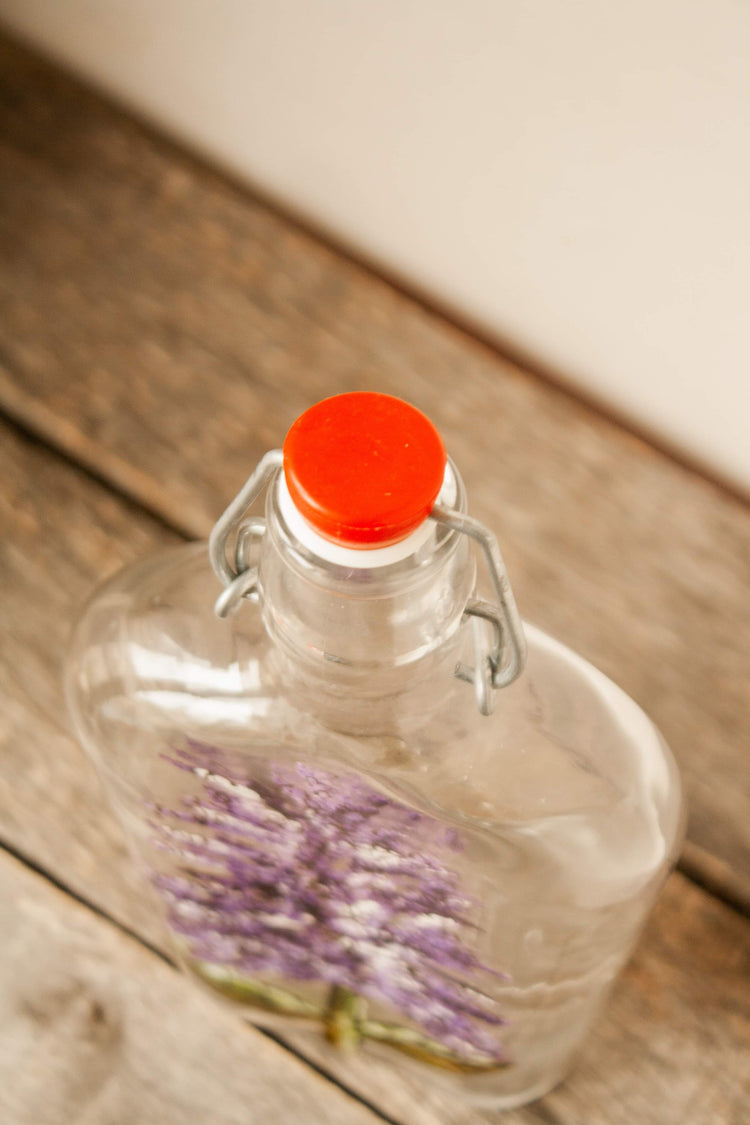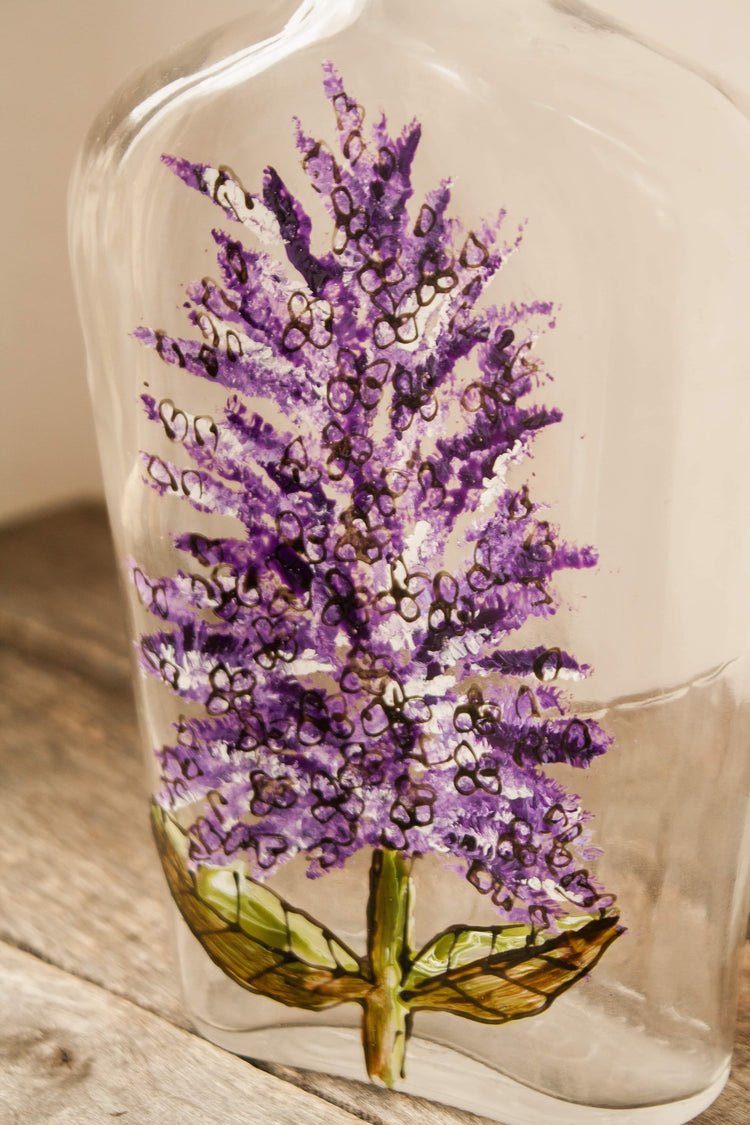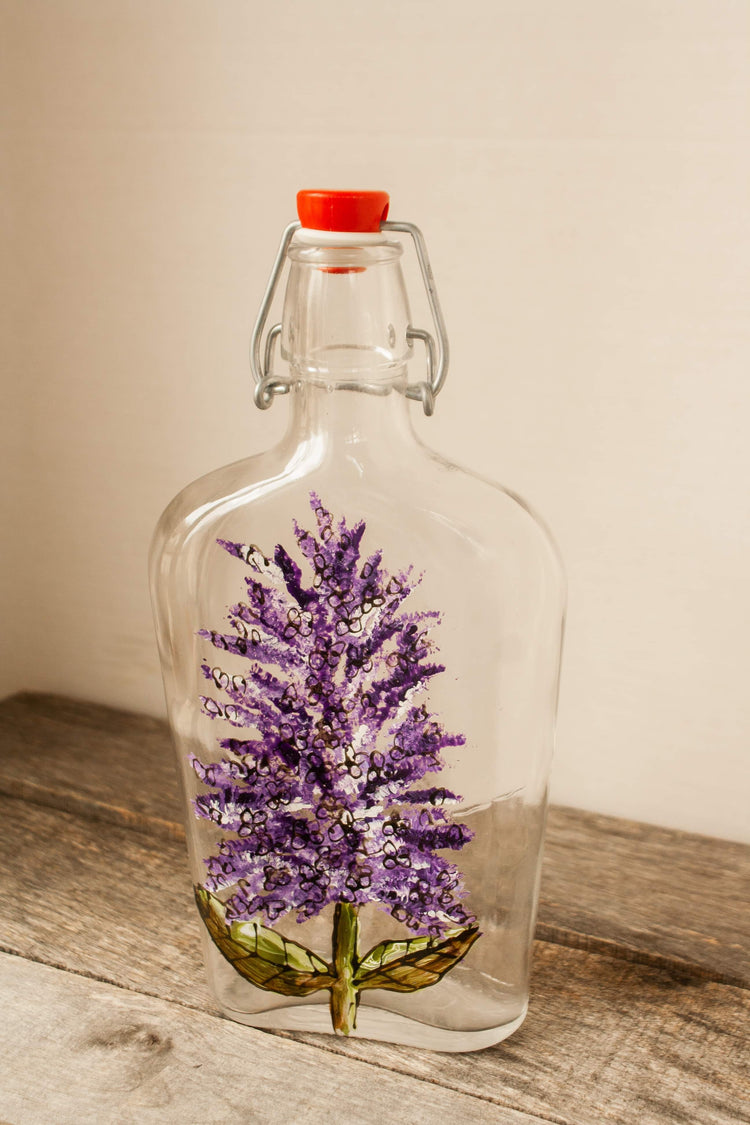 Details
A quality olive oil or vinegar, dish soap and even maple syrup, presented in this bottle, bring a nice touch of originality on your counter or table.
A perfect addition as a hostess gift! Perfect for the cottage, luxury camping or home.
It is signed and dated.
The bottle measures 4 1/2" and is 9" tall with the cap. It is airtight with the sealing cap.
It has a capacity of 450 mL.
The design of the picture may be slightly modified, as these are hand painted pieces.
***This colorful and unique item is hand painted, it will be ready to ship within 3-7 business days.
Delivery delay

All ready-to-ship orders will be prepared within 1 to 3 business days.

Personalized orders with an addition of text, on the other hand, will leave my workshop between 2 and 5 working days.