Les boîtes quitteront mon atelier à partir du 20 novembre.
Small concrete planter green plant design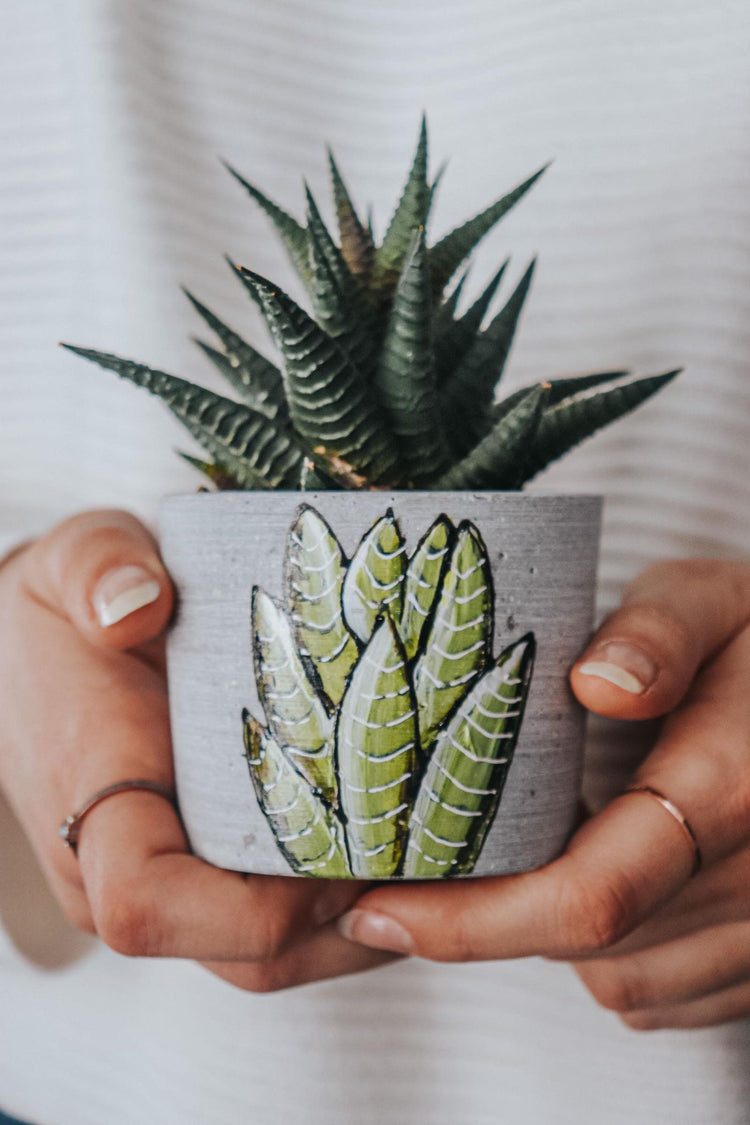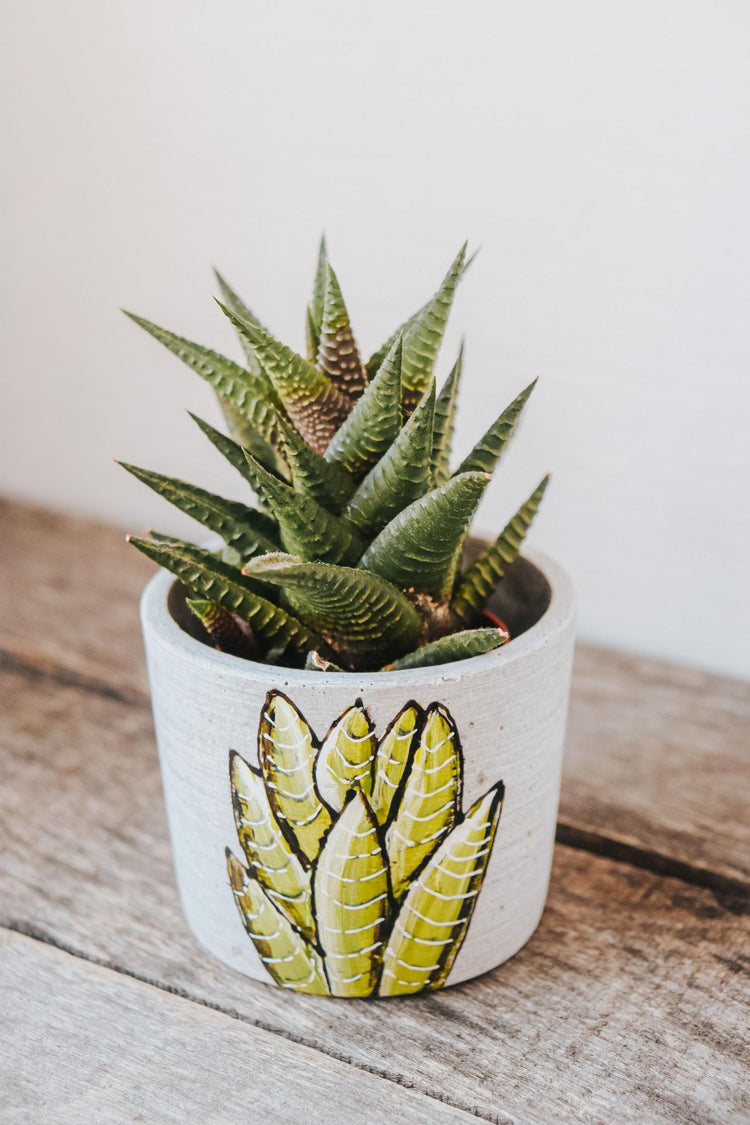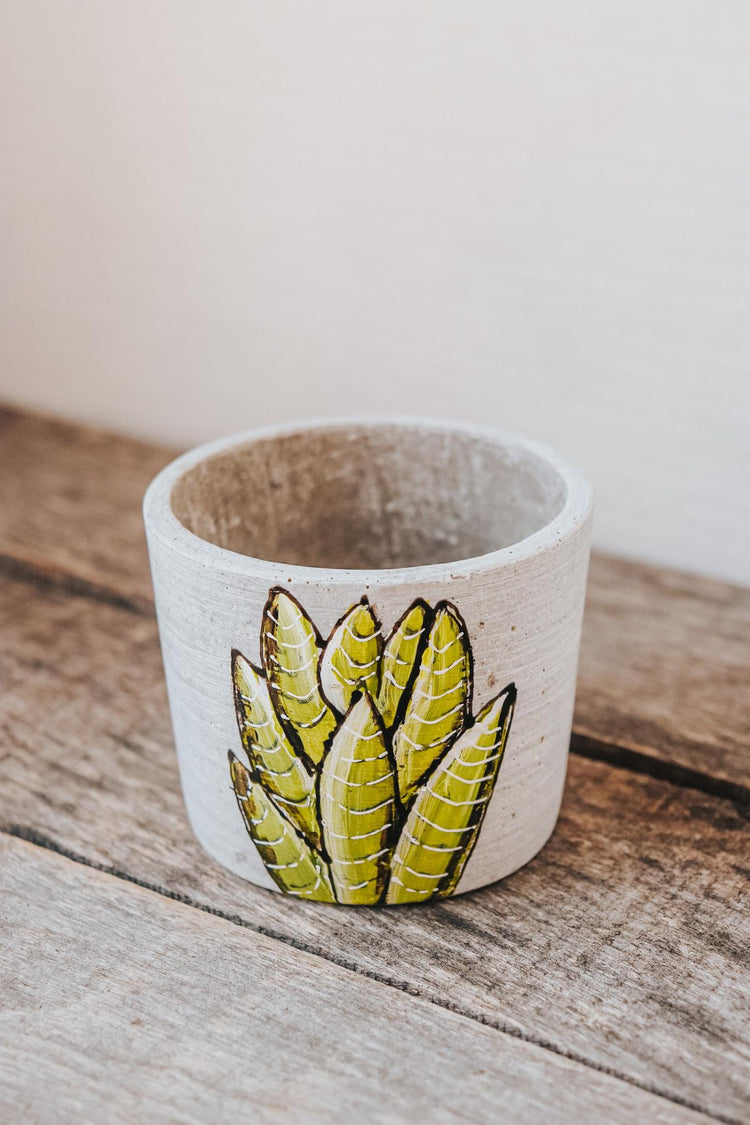 Details
A beautiful little hand painted planter with a green plant design.
8 cm in diameter, 6 cm high, 3 in. in diameter, 2 1/2 in. high, it will showcase your most beautiful plants.
A gift to offer or to give yourself, it will add color to your home or office.
Plant not included.
Delivery delay

All ready-to-ship orders will be prepared within 1 to 3 business days.

Personalized orders with an addition of text, on the other hand, will leave my workshop between 2 and 5 working days.