Les boîtes quitteront mon atelier à partir du 20 novembre.
Water carafe and 1 duo of stemless glasses 2 white flowers
Hurry, only 1 item left in stock!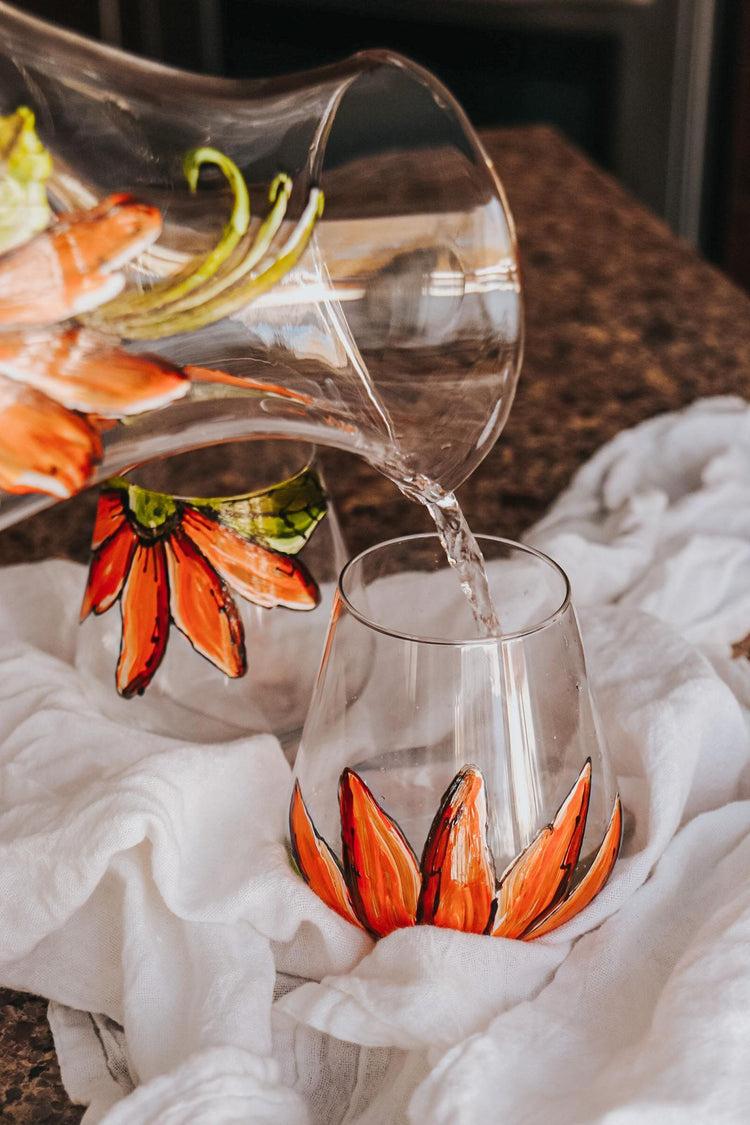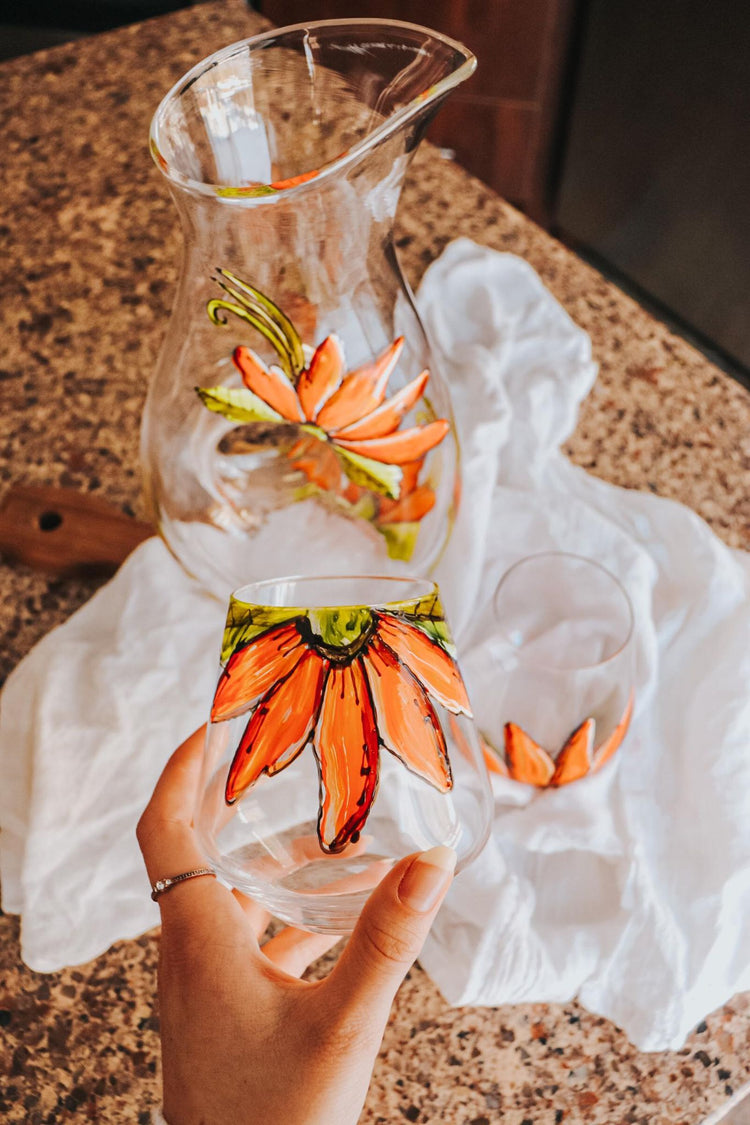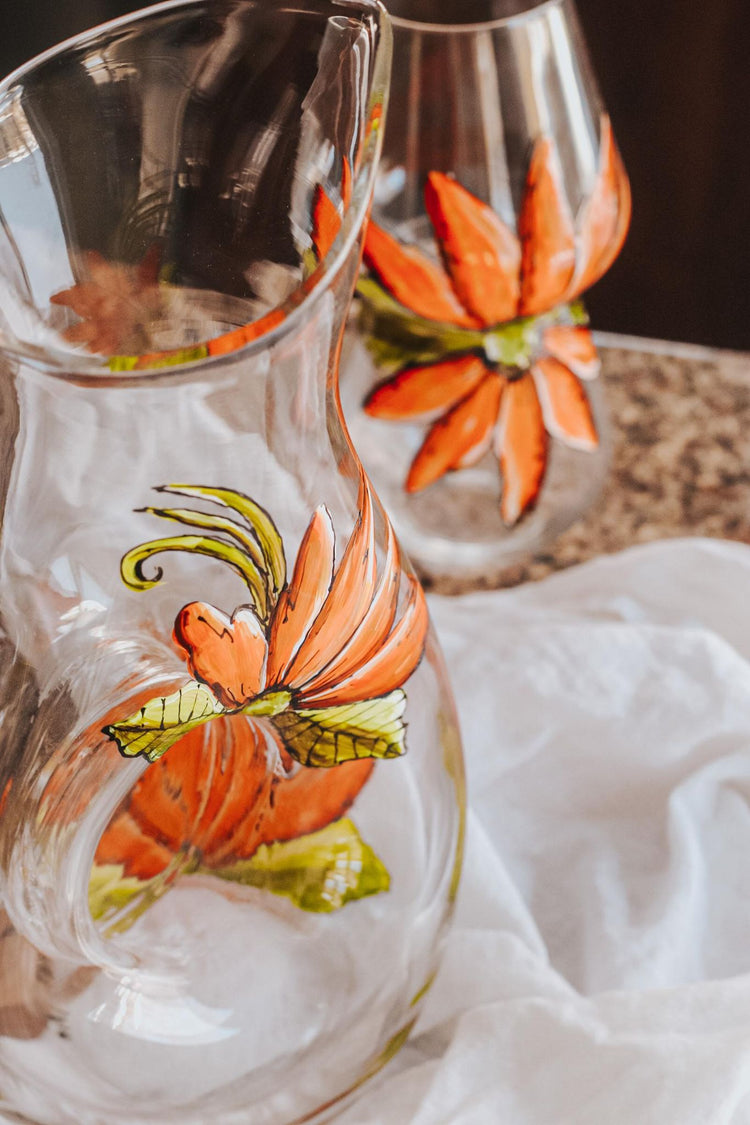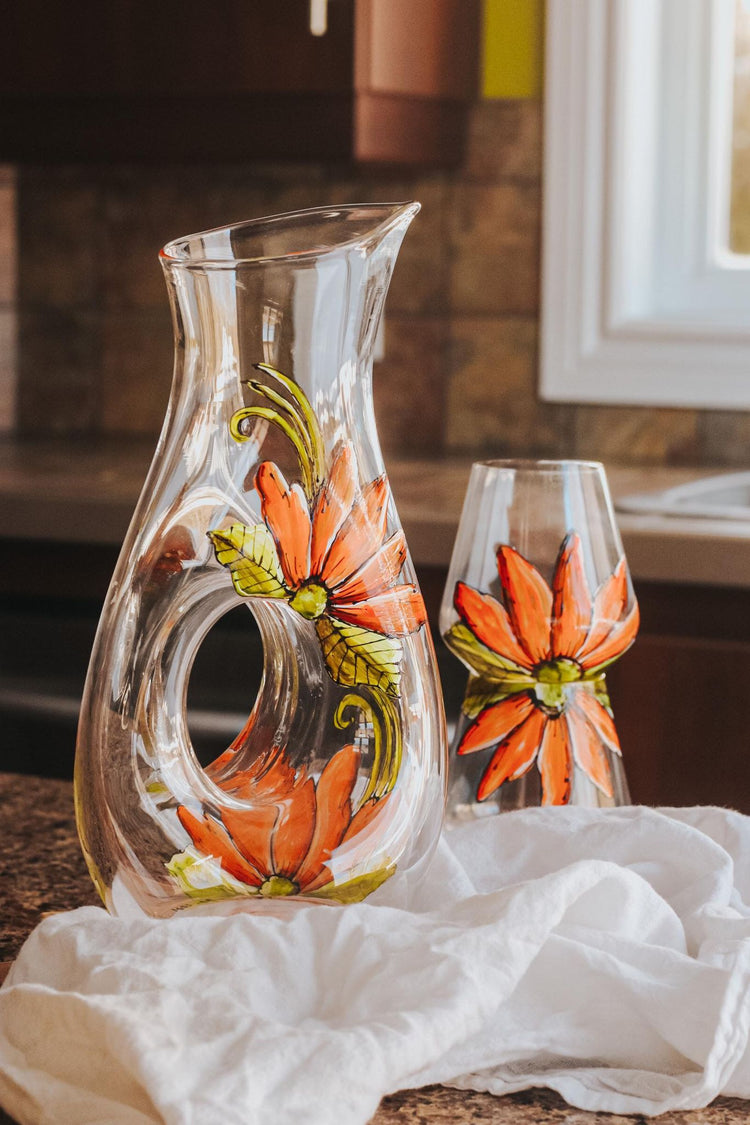 Details
Glass water carafe, 2 half flowers design matched with 2 beautiful stemless glasses. The perfect gift to hydrate in style. The glass does not retain taste or odor. It has a capacity of 1.5 L. *If you wish to purchase the carafe alone, it is possible to do so. Please write to me for more information.
Delivery delay

All ready-to-ship orders will be prepared within 1 to 3 business days.

Personalized orders with an addition of text, on the other hand, will leave my workshop between 2 and 5 working days.