Butter dish with a bamboo base
Hurry, only 1 item left in stock!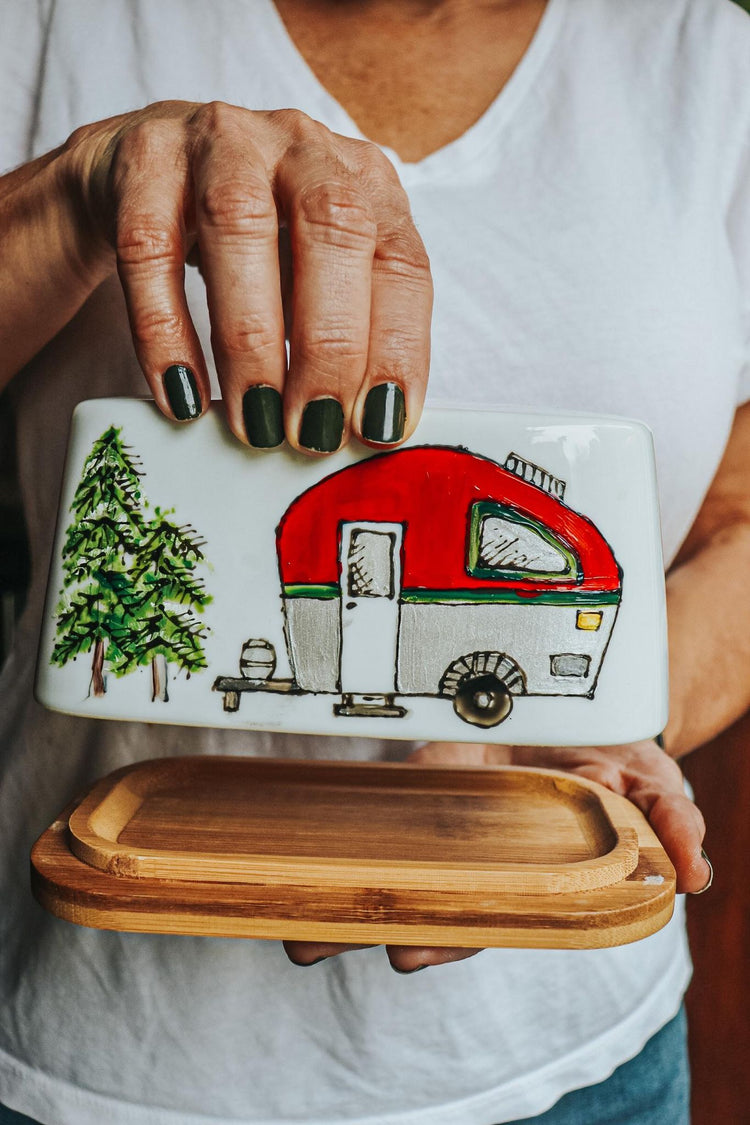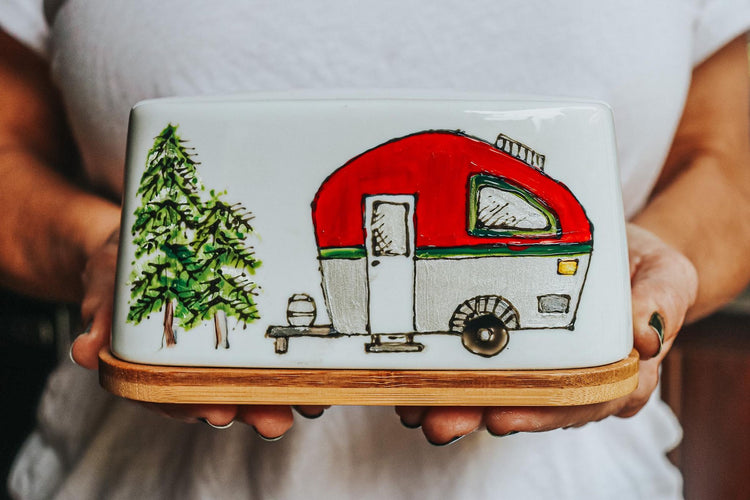 Details
Butter dish with a hand painted trailer design by Pero by Sophie Perreault.
This is a perfect gift, the colors are bright and warm.
The Canadian size butter book fits completely inside. It has a bamboo base. It will quickly become a unique and appreciated piece!
It measures 6 1/2" wide, by 4" deep and is 3 1/2" high.
The design may vary slightly from the photo as it is hand painted.
Delivery delay

All ready-to-ship orders will be prepared within 1 to 3 business days.

Personalized orders with an addition of text, on the other hand, will leave my workshop between 2 and 5 working days.