Les boîtes quitteront mon atelier à partir du 20 novembre.
Reusable and insulating pink water bottle with white daisy design
Hurry, only 1 item left in stock!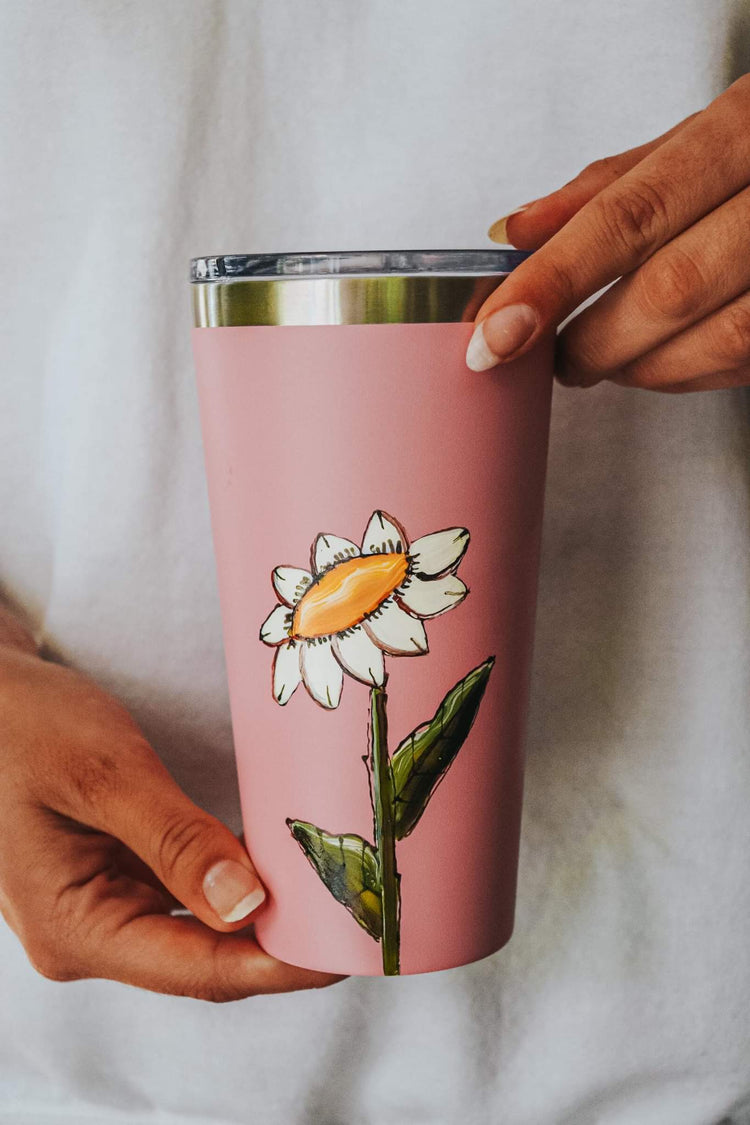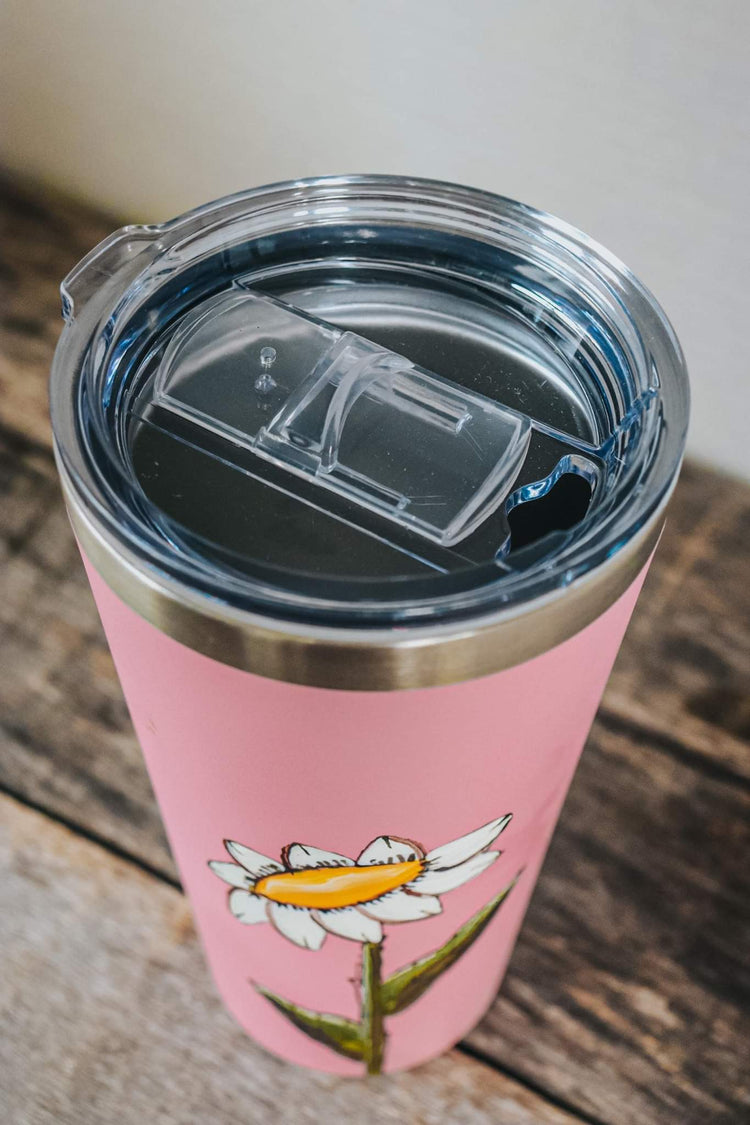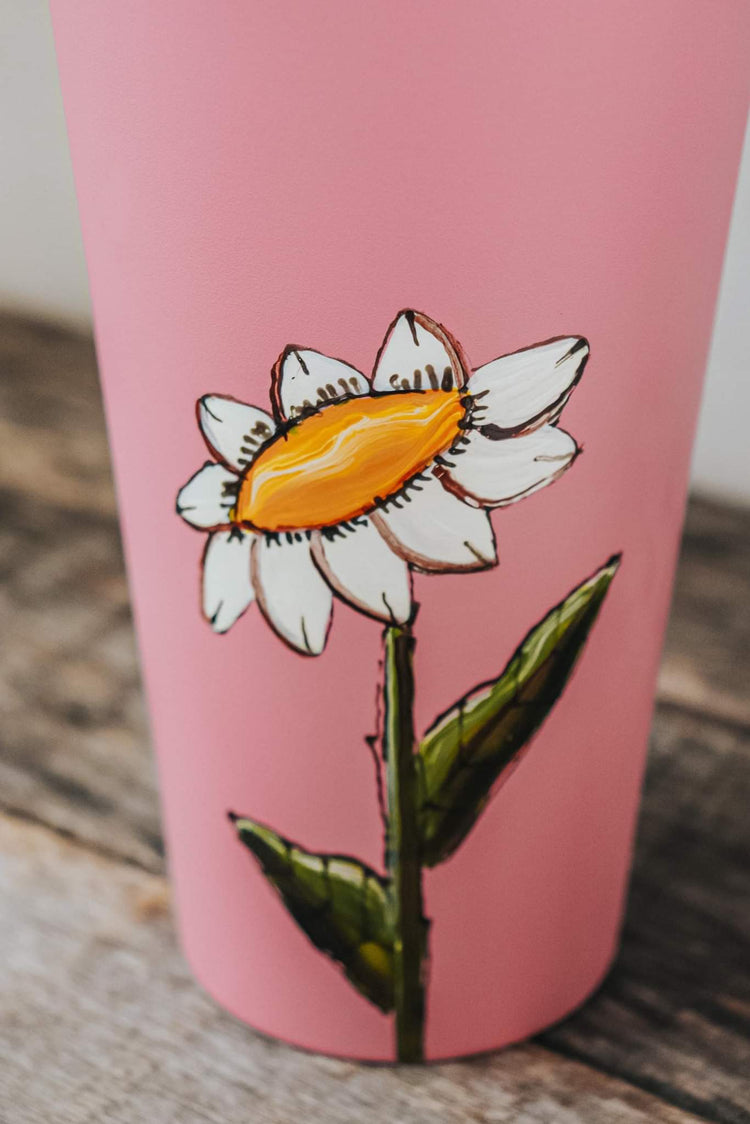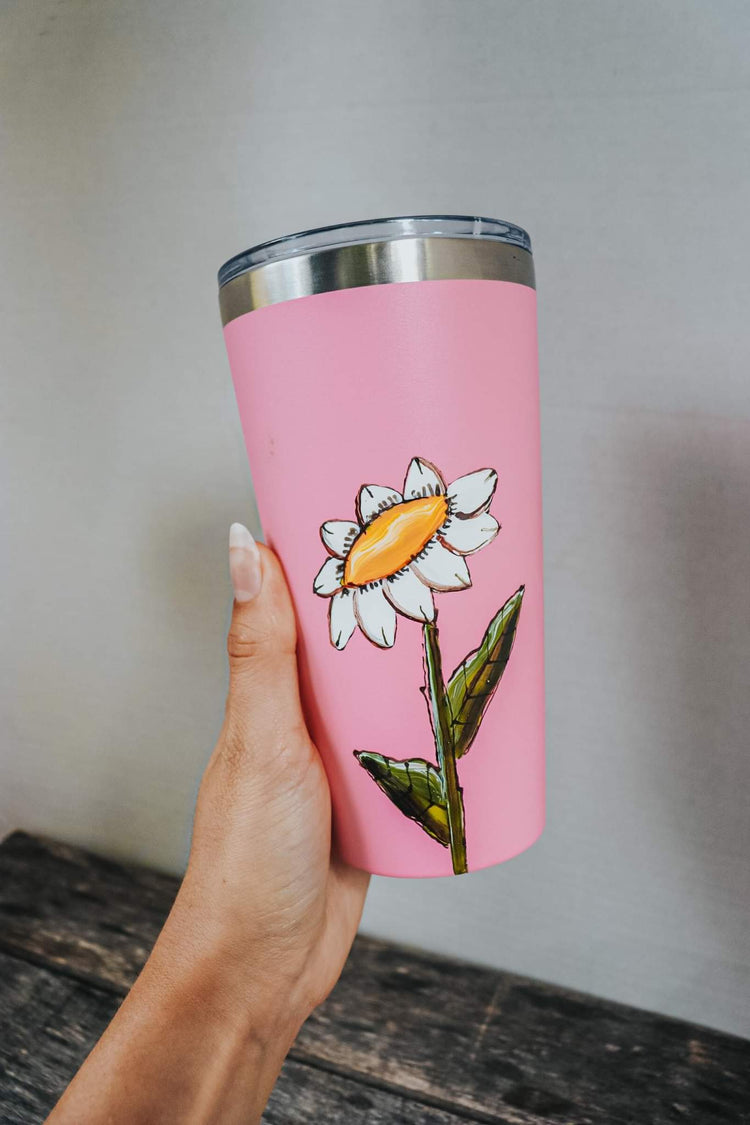 Details
Eco-friendly, hand-painted pink matte steel coffee or tea travel mug by Pero.
Lovers of tea, herbal tea, hot chocolate or latte will be pleased with this large reusable mug ( 16 oz).
Double-walled flask that keeps hot or cold without burning your fingers.
A white daisy design is drawn on one side and on the other side, there is a space to add the text of your choice.
This eco-friendly gourd will follow you everywhere, allowing you to take it to your favorite coffee burner. It has a lid to preserve the heat.
It is signed and dated.
The mug is 3" in diameter and 6 1/2" high with the translucent lid.
The design in the photo may be slightly altered, as these are hand painted pieces one at a time.
Delivery delay

All ready-to-ship orders will be prepared within 1 to 3 business days.

Personalized orders with an addition of text, on the other hand, will leave my workshop between 2 and 5 working days.